Bigg Boss 13: Salman Khan Yells at Asim Riaz For Confessing His Feeling For Himanshi Khurana
Bigg Boss 13: Salman Khan Threatens Asim Riaz For Showering His Love For Himanshi Khurana Despite Having a Girlfriend Outside The BB House.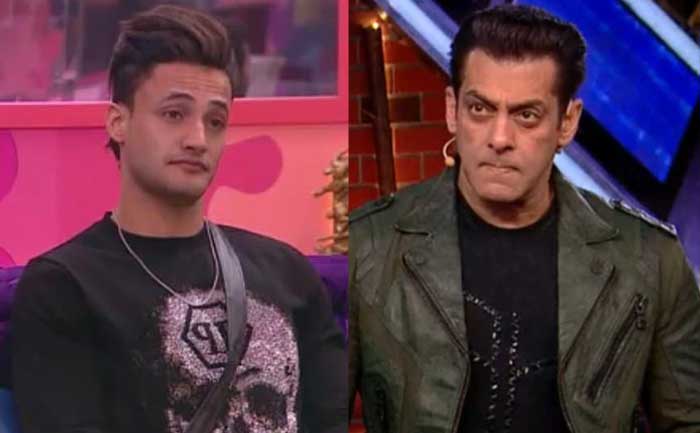 Tonight (February 2, 2020)'s episode is going to be more interesting as host of the show, Salman Khan will school Asim Riaz for showering love on Himashi Khurana. The latest promo of Bigg Boss Season 3 showcases Salman Khan yelling at Asim Riaz for developing his relationship with Himanshi Khurana despite having a girlfriend outside the house, whom he has not parted ways yet.
In the promo, Salman Khan is seen telling him that Asim should have broken up with the other person outside the house before showering his love for Himanshi Khurana. The video clip left thousands of Asim Raiz's fan shocked.
Responding to Salman Khan, Asim says he has a lot of things to fix outside the house and he will do that once the show culminates. However, he maintains that he is in love with Himanshi and can't think about any other person. Meantime, Himanshi chose to stay silent.
This is not the first Asim expressed his feeling for Himanshi, he has been doing the same ever since Shefali Jariwalai's husband visited the sets of BB and informed everyone that Himanshi had broken up with her fiance.
When Himanshi revisited the show and extended her support to Asim, he went down on his knees and pop the question. Later, Himanshi was seen discussing with various other contestants namely Rashami Desai, Vikas Khanna and Shehnaaz Gill that she isn't yet sure about her feelings for Asim.
In the yesterday (February 1)'s episode, Himanshi was seen having a conversation with Asim about why she is feeling reluctant to express her feeling for him. She revealed that people close to Asim have issued a warning against her. She also told him that even Shehnaaz said Asim will change once he goes outside the house.
This is the first time Salman Khan gave his advice to any BB contestant. Earlier, he did the same thing with Paras Chhabra. Yes, Salman asked him to sort out his relationship with his girlfriend outside the show before confessing his feelings to Mahira Sharma inside the house.
For more updates on Bigg Boss 13, stay tuned.