Bigg Boss 13: Security Beefed Up Outside Salman Khan's Residence After Karni Sena's Complaint
Karni Sena commands ban on Salman Khan's show BB13, says 'It's against Indian culture'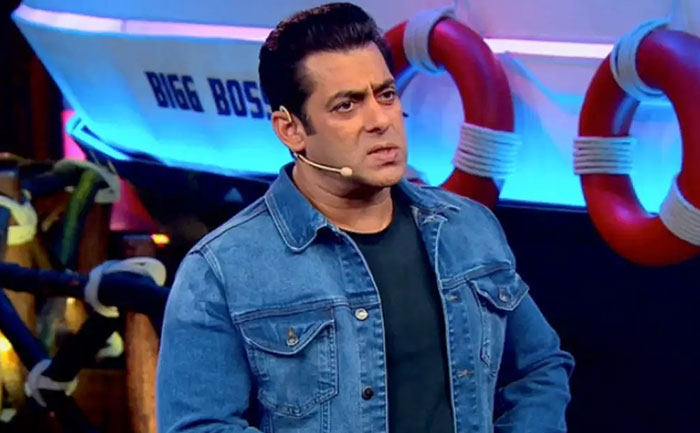 Salman Khan's Bigg Boss 13 seems to be in big trouble. A few days back, Karni Sena demanded a ban against the controversial reality show, says, 'It's against Indian culture'
A group of people came in small groups and started protesting in front of Salman Khan's residence in Bandra Bandstand at around 11 am after which the Mumbai police took the protesters into custody.
On Friday several organizations, including Karni Sena, staged protest demanding ban on 'Bigg Boss 13'. Later the security stepped up outside Salman Khan's home in Mumbai.
The Deputy Commissioner of Police (DCP) Zone IX, Paramjit Singh Dahiya, said, "Some people came to protest outside Salman's residence, we have detained them. Our police officials are present there"
During the launch episode of the show, a new concept was introduced by 'Bed Friends Forever' wherein a girl and a boy have to share a bed. Unfortunately, the new theme of the show received backlash from the audience and some also said that it is promoting vulgarity. Thus, Karni Sena has commanded a ban on BB13 calling it vulgar.
Allegedly, Karni Sena has also written letters to the Minister of Information and Broadcasting Prakash Javadekar and Maharashtra Chief Minister Devendra Fadnavis respectively demanding strict action against the show and Salman Khan.
News agency ANI tweeted about the same saying, "Sources: Ministry of Information and Broadcasting is looking into the complaint against 'Big Boss – 13' reality show. "
Sources: Ministry of Information and Broadcasting is looking into the complaint against 'Big Boss – 13' reality show. pic.twitter.com/Vp8o9EiR6p

— ANI (@ANI) October 10, 2019
ALSO READ: Netizens Trends #BoycottBiggBoss13' For Making Hindu Girl Sleep With Muslim Boy