Take a look at Bigg Boss's contestant Sidharth Shukla's controversial life
Sidharth Shukla who is currently a part of the reality show Bigg Boss, is utterly famous for his controversial life.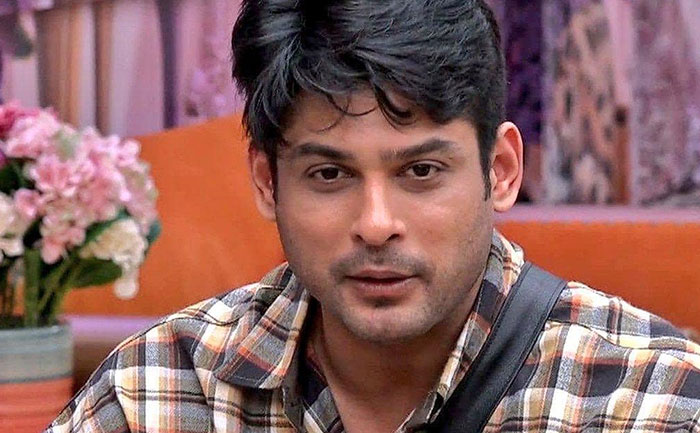 Bigg Boss 13 contestant and popular TV actor Sidharth Shukla has been termed as the most arrogant contestant in the show for obvious reasons. The television actor has come out as the most popular contestant on the show. As we all have seen, inside the house, Sidharth and Desai's fight are never-ending but that's not it. Earlier, Shukla's fights in the sets of his previous shows have also gained a lot of attention from the audience.
Without any further ado, let's take a look at some of the controversies he has been a part of:
Rashami Desai and Sidharth Shukla were part of a show name 'Dil Se Dil Tak' together where they played the lead roles. The fights started last year in June on the sets of the show. There were rumors that the duo was in a relationship but things got worst between the two which lead to a split.
2. Arrested for rash driving:
Sidharth Shukla was arrested for rash driving on July 22, 2018.  Shukla was driving at a high speed which hit three cars and he was booked under sections 279, 337 and 427 of the Indian Penal Code (IPC). He was released after paying a penalty of Rs 5000.
3. Drunk driving:
In 2014, Sidharth was caught again for driving under the influence of alcohol on New Year's Eve. Later, Siddharth was booked for 'Drunk and Drive' case and was fined Rs 2000.
4. A cold war with co-star Toral Rasputra:
Shukla and Toral Rasputra were together in the popular show 'Balika Vadhu.'  and there were reports, things got worst between Sidharth and Toral in Kashmir as they were shooting for the honeymoon sequence in Kashmir. The two were not in talking terms after returning from the shoot in Kashmir.
5. Tantrums on sets:
Except for being famous for his aggressive behavior, he is also known as the 'tantrum king' in the telly world. According to his co-star Sheetal Kandal, 'I am not surprised by Sidharth Shukla's behavior. I have personally seen and I know what kind of person he is. People who have worked with him are aware of how he throws his weight around. When I worked with him on Balika Vadhu, he was known for throwing tantrums. He used to arrive on sets late, make us wait for him to begin the shoot. The production house had a difficult time working with him' she said.
6. Abusive behavior with co-star Kunal Verma:
Shukla's co-star Kunal Verma criticized his behavior on the sets of 'Dil Se Dil Tak.' Talking to The Times of India, he said "The Times of India, Kunal even said the actor needs psychiatric help. He said, "He is an unprofessional maniac and a psycho. I think he needs psychiatric treatment again. I heard he had gone to rehab once and I think he needs to visit it again."
7. Inappropriate behavior with co-star Sheetal Kandal:
Shukla's co-star Sheetal Kandal who was also a part of Balika Vadhu said in an interview with the Times of India, "I was laughing recently when I saw him taking a stand for Arti Singh on Bigg Boss 13 as in real life the kind of language he has used with me and comments that he has made for me is nothing compared to what Siddhartha Dey has said for Arti. He used to pass vulgar and double meaning jokes on me. He also passed comments which I can't even share with you. I had complained about him to one of the creative producers of the show after which he created a huge ruckus on the sets. When he arrived the next day on the sets he was yelling at the top of his voice against me. From body-shaming to passing derogatory comments he has done everything and on Bigg Boss 13 he is trying to project himself as one 'mahaan' (great) person."
ALSO READ:  Bigg Boss 13: Akanksha Puri Responds On Link-Up With Sidharth Shukla