Bigg Boss Kannada 8: Launch Highlights Of The Grand Premiere
Bigg Boss Kannada season 8: Highlights of the grand premiere hosted by Kichcha Sudeep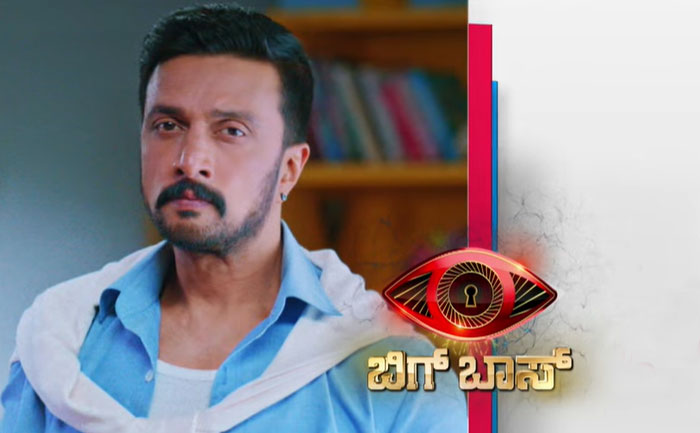 Bigg Boss Kannada season 8 launch started with a bang. The opening night of Bigg Boss Kannada was marked by a grand event comprising of various dance and song performances. Kannada superstar Kichcha Sudeep returned as the show's host for the eighth season. He began the show by acknowledging that the COVID-19 Lockdown had turned the entire world into a Bigg Boss House. The Vikrant Rona star also introduced the Bigg boss Kannada contestants 2021, who will be staying at the BB House to win the most coveted trophy.
Sudeep also revealed that there are three surprises awaiting the contestants and the audience today. He is asked by the Bigg Boss to enter the house and is given a basket full of what looks like green tennis balls. He is told to hide them around the house. The actor enters the house and hides them in different places.
Here is the list of contestants who have entered the house:
The first contestant to be introduced is TikTok sensation Dhanushree. Next is Actor Shubha Poonja, Shankar Ashwath is the third contestant to enter the show. Son of legendary actor late K.S. Ashwath, he is also an actor by profession. But at present is working as a cab driver. Singer Vishwanath Haveri is the fourth contestant to enter the show. Agnisakshi actor Vaishnavi Gowda is 5th contestant. The sixth contestant KP Aravind an Indian off-road motorcycle racer entered the show on his bike. OMG actor Nidhi Subbaiah enters the show as the seventh contestant. Shamanth 'Brogowda is the eighth contestant of the season. He is popular for his funny videos on Instagram. Manju Pavagada is the tenth contestant. Divya Suresh is the eleventh contestant to enter the show. Chandrakala Mohan a seasoned theatre actor is the 12th contestant. Raghu Gowda aka Raghu Vine Store is the 13th contestant of the night.
Prashanth Sambargi is the 14th contestant to enter the show tonight. A businessman who was in the news when he was summoned by the Central Crime Branch in the drug case scandal that hit the Kannada film industry. Divya Uruduga, a social media star is the 15th contestant. CCL player Rajeev is the 16th contestant to enter the show tonight. Award-winning actor Nirmala Chanappa is the 17th and the final contestant to enter the show tonight.
Bigg Boss welcomes the contestants and asks them to guess the last contestant. He is Raghu Gowda who is seen hiding inside a huge gift package. Kichcha Sudeep wraps up the grand premiere and bids goodbye to the contestants and the viewers.
Bigg Boss Kannada 8 will be aired for 100 days on Colors Kannada. The show will telecast on Colors Kannada and the audience can also live stream on Voot.
Also Read: Bigg Boss Kannada 8: Complete List Of Contestants Revealed