Bigg Boss Kanada Season 7: Sujatha Akshaya Eliminated From The Show
In the latest episode of Bigg Boss Kannada, television actress Sujatha was evicted from the show.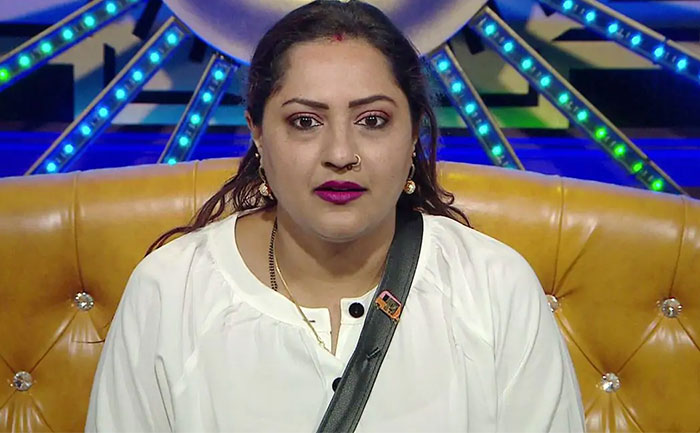 The seventh season of Bigg Boss Kannada has reached the sixth week and as per the concept each week a contestant gets eliminated and this week the television actress Sujatha Akshaya was evicted from the show. She was known for her outspoken and straightforward behaviour during her stay in the house of Bigg Boss Kannada.
Sujatha Akshaya was nominated along with Deepika Das, Chandan Achar, Kishen Bilagali and Kuri Prathap this week. The actress was not expecting her to get nominated which made the actress emotional. She said that she was going to miss Kuri Prathap's jokes, the kitchen area and the time spent with Raju Talikote.
Sujatha was given a special power before bidding adieu to the BB Kannada house, where she was asked to nominate one contestant in the danger zone, so, she nominated Raju Talikote.
The host of Bigg Boss Kannada Sudeep Kiccha asked her to name three strongest contestants who she thinks deserves to be in the Top 3. She named Shine Shetty, Deepika Das, and Vasuki Vaibhav. Sudeep also asked what did the house teach her. To that, Sujatha said that the journey has helped her in controlling her anger and she believed that she could never get her temper in control.
Sujatha was shown a video clip of her journey in the Bigg Boss house which made her emotional, as well as her husband, was also seen getting emotional for the same.
In tonight's episode, Bigg Boss Kannada 7 will also see another round of eviction. For more updates, tune into Colors Kannada every day from 9 pm-10:30 pm or you can also watch on the Voot app.
ALSO READ: Jennifer Winget Turns Into Perfect Bridesmaid At Her Friend's Wedding