Lauren Gottlieb reveals the reason behind her absence from the film industry; Read
"I fell into the trap of fame and fortune, I got greedy," says ABCD actress Lauren Gottlieb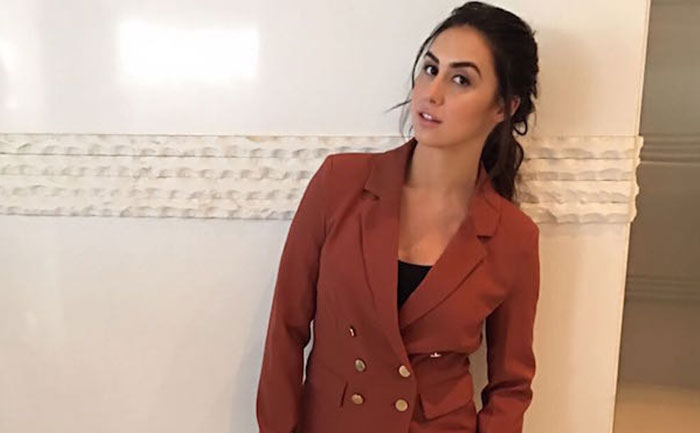 Lauren Gottlieb made her Bollywood debut in 2013 in Remo D'Souza's 3D dance drama film ABCD: Any Body Can Dance. Recently, the dancer-turned-actress opened up about her absence in Bollywood.
In an interview with Mumbai Mirror, Lauren said that her mental health issues began during the time of 'So You Think You Can Dance' she said,
Elaborating further she said, "The competitive scenarios in 'So You Think You Can Dance' brought stress, and stress hormones degenerate your genes. I started taking prescription drugs and making excuses to my best friend to get out of doing things, pushing myself into isolation. By the time I came to India, I was mentally unwell."
Lauren admitted that her greed for fame led to her defeat. "I fell into the trap of fame and fortune, I got greedy."  She added, "I was stuck deep down a hole, feeling like a victim and desperately waiting for someone to pull me out, It took me a long time to realize that everything was happening for me and not to me."
Lauren said she was first offered to play the leading role opposite Varun Dhawan in ABCD 2, but she took the role of Olive, the American-Indian dancer. "I was told by the director that I had messed up with my choice of role. I was told different stories by different people, I was sidelined completely, cut out of promotions, even some of my portions were edited out of the film. They were the worst months of my life."
Further, talking about her feelings, she said, "I would leave the house wearing a baseball cap and headphones, my eyes trained on the ground. It was terrifying! I used to cry all through the long flight from US. But the second I landed, I used to shut off my emotions. I felt so empty."  
Lauren finally returned to India and is finally happy in her life now. Now, she is ready to get back into the game and can't wait to resume work.