Bigg Boss Tamil 3: Fathima Babu evicted from Kamal Haasan's show?
Bigg Boss Tamil 3 elimination: Fathima Babu bids goodbye to Kamal Haasan's show in the first eviction?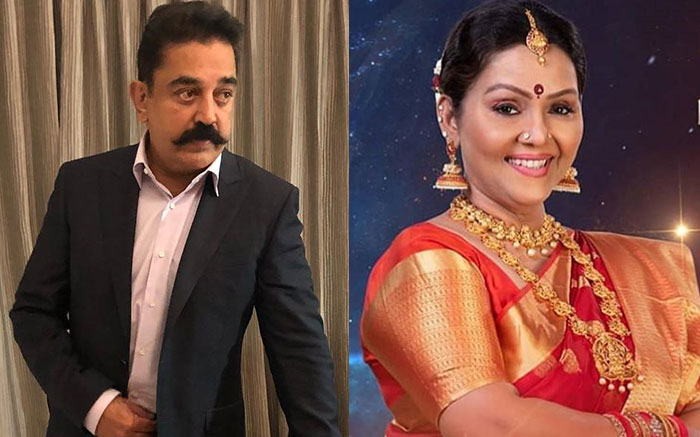 The first round of elimination in the third season Bigg Boss Tamil will take place on Sunday. Rumours abound that Fathima Babu is to be the first contestant to be out of Bigg Boss Tamil 3. She has got lesser votes than the other contestants, who were in the danger zone in Kamal Haasan-hosted show this week.
Apart from her, Saravanan, Meera Mitun, Sakshi Agarwal, Cheran, Jangiri Madhumitha and Kavin were facing the elimination this week.
All seven contestants have failed to secure viewers' love and respect. Saravanan and Fathima had remained mute spectators over the fights and other issues inside the house, which had not impressed the fans. Whereas Cheran seems to be playing a safe game. Despite being a victim of bullying, Meera had not garnered viewers' sympathy. Madhumitha's Tamil card is also apparently not reaping much benefits.
Bigg Boss Tamil 3 went on air only last week and has been making headlines, ever since. One of the contestants Vanitha Vijaykumar was interrogated by police officials from Telangana in connection with a kidnap case. They had entered the house to do so.
Rumours abound that apparently after eviction, Kamal Haasan will be introducing two new wild cards on the show. As of now, the names haven't been revealed but it's believed that both the wild card contestants are well-known actresses from the Tamil industry.
Also Read: Bigg Boss Tamil Vote Season 3: How to Save Your Favourite Contestants From Elimination?