Bigg Boss Tamil Vote Season 3: How to Save Your Favourite Contestants From Elimination?
Meera Mitun, Cheran, Kavin and Fathima Babu face elimination test in Bigg Boss Tamil season 3, You can favorite contestants by following these six simple steps.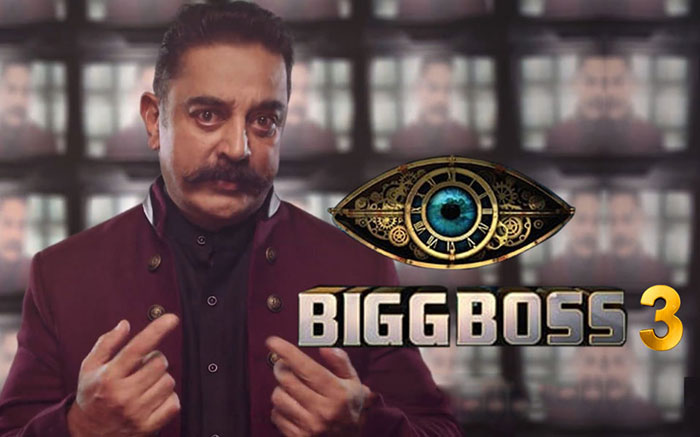 It has been a week since the third season of Bigg Biss Tamil has started and the show has grabbed enough limelight and TRP due to some celebrities present in the Bigg Boss house. The makers of the show had earlier unveiled the complete list of the Bigg Boss 3 Tamil contestants and it is truly spicy. More than 14 participants took part in this year's Bigg Boss Tamil show and seven of them named Madhumitha, Meera Mithun, Cheran, Kavan, Sakshi Agarwal, Saravana and Fathima Babu are stated to be in the danger zone this week.
Similar to the first and second season of Bigg Boss Tamil, the inmates have been asked to take the names of two participants for the elimination with proper reasons inside a secret room. The inmate neither could choose their names nor the name of Mohan Vaidya, who got trolled for kissing Meera Mithun this week.
Yes, similar to previous seasons, this year you have an opportunity to cast your votes and save your favourite Bigg Boss Tamil contestants. Notably, you can only cast your vote on the Hotstar app, yes the option of casting vote on Google's website has been removed by the makers.
How to save your Bigg Boss 3 Tamil contestants?
The following are the steps to cast vote on Hotstar and save your favourite Bigg Boss Tamil season 3 contestants.
First of all, Download the Hotstar app on your phone
Log in to the page using either email ID, phone number or social media account
Click on the Bigg Boss Tamil banner type Bigg Boss Tamil the search bar
Click on the Vote Button
Find the names of the contestants who are facing elimination test this week
You will get 50 votes per day till Saturday midnight
You have an option to cast those votes to one person or divide it among the nominated contestants
If you do not want to download Hotstar app or cast your vote by following these steps, there is one more option you can cast and save your Bigg Boss Tamil season 3 contestants.
How to cast votes in Bigg Boss Tamil season 3 through missed calls?
The makers of the show have just allotted a number and people can give 10 miss calls from one number in a week. You can check out the numbers below to save your favourite participants in Kamal Haasan-hosted show.
 

| | |
| --- | --- |
| Contestant | Missed Call Number |
| Vote for Fathima Babu | 8367796803 |
| Vote for Losliya | 8367796805 |
| Vote for Sakshi Agarwal | 8367796810 |
| Vote for Madhumitha | 8367796806 |
| Vote for Kavin | 8367796804 |
| Vote for Abhirami Venkatachalam | 8367796801 |
| Vote for Saravanan | 8367796812 |
| Vote for Vanitha Vijaykumar | 8367796815 |
| Vote for Cheran | 8367796802 |
| Vote for Sherin Shringar | 8367796813 |
| Vote for Mohan Vaithya | 8367796807 |
| Vote for Tharshan | 8367796814 |
| Vote for Sandy | 8367796811 |
| Vote for Mugen Rao | 8367796808 |
| Vote for Reshma | 8367796809 |
| Vote for Meera Mithun | 8367796816 |
Bigg Boss Tamil Voting Eviction Process
Each week the housemates will nominate the candidates for elimination. Notably, one person can only nominate 2 participants, later the viewers will vote from the nomination list available online. The contestant who receives a lesser number of votes will be eliminated from the house. Apart from Vijay Television, Bigg boss Tamil can also be watched online at Hotstar (Official Broadcaster).
Bigg Boss Tamil Season 1-2 Winners
The first and second seasons of BB Tamil were also hosted by Kamal Haasan. The winner of Bigg Biss Tamil season 1 was Aarav and the runner up was Snehan while the winner of the season 2 was Riythvika and the runner up was Aywarya Dutta in season 2. The question is being asked, who will win the Bigg Boss 3 Tamil?