Bihar MP's son dies as vehicle hits divider on Greater Noida expressway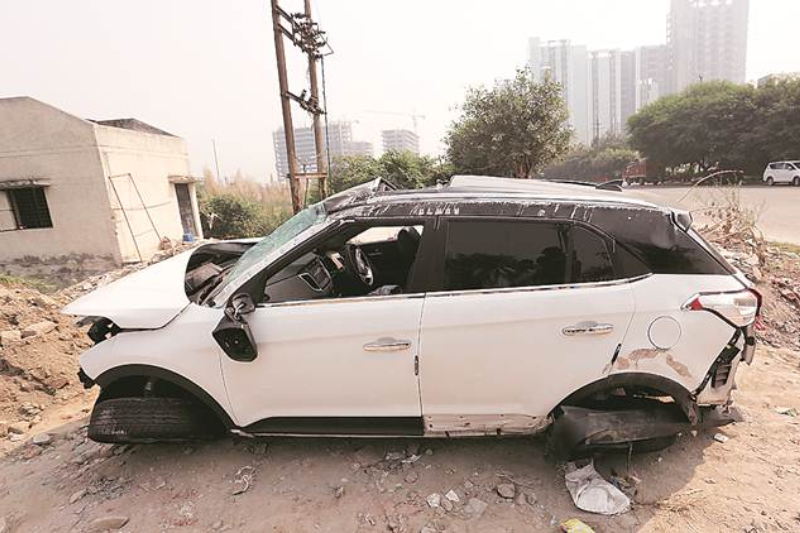 In a tragic accident on Saturday, Munger MP's son Ashutosh died after his car rammed into divider on the Greater Noida Expressway in the early hours. He was the son of Veena Devi, MP from Lok Janshakti Party (LJP) in Munger of Bihar. His father is Surajbhan Singh, former LJP MP from Balia constituency.
Briefing more about the incident, Senior Superintendent of Police (Gautam Budh Nagar) Dr Ajay Pal Gautam said, as reported by the Indian Express, "We were notified by the authorities of Expressway police station about the accident. The victim, Ashutosh, was driving his White Creta car from Pari Chowk to Delhi. At 3.30 am, the car hit a divider and fell into an open space next to the road. Ashutosh was rushed to Jaypee Hospital, and died during treatment. Police are trying to ascertain the sequence of events."
The police also informed that they have given the body to the kin and the last rites would be performed in Bihar. The 24-year-old youth was pursuing BBA from a private university and had settled there three years ago.
According to the police, Ashutosh left to meet his mother admitted to a hospital following an illness. Initial investigation states that that Ashutosh was not drunk, but suspect that he might have felt asleep while driving.
Expressing his condolences, Janata Dal (United) member Shailendra Pratap Singh, a close friend of Surajbhan Singh and former LJP spokesperson said, "Ashutosh was a fine young man. The family is in grief and shock. Both parents are not in a state to speak to anyone. They will receive the body at Patna airport and begin Ashutosh's final journey."
ALSO READ: Amritsar train accident: Absconding event organiser releases video; pleads not guilty