Bihar tops the list of maximum hate-speech incidents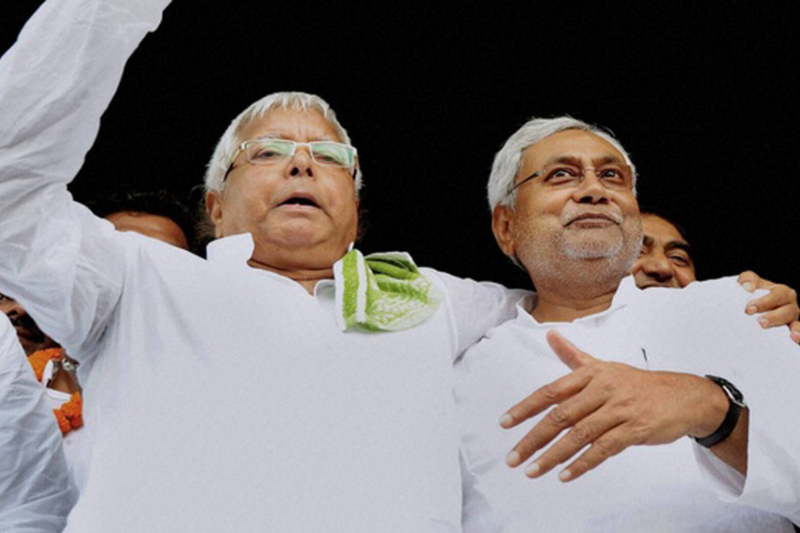 Bihar has recorded the highest number of hate speech incidents from 2014 to 2018 closely followed by Uttar Pradesh and Telangana while the leaders of the BJP-led NDA contributed to the highest number of hate speeches during the period, according to a study conducted by Law students.
Over 78 per cent of the total hate speech incidences reported from across the country were by BJP leaders in 2017. The BJP's share in hate speeches has risen over the years – 21 per cent in 2014, 45 per cent in 2015, and 58 percent in 2016, according to the students.
The students said a comparative study of hate speeches at the time of state elections during the past four years reveals factors behind the victorious track record of the BJP in Gujarat, Uttar Pradesh, Uttarakhand and Himachal Pradesh.
According to a report in The Telegraph a study found that during Bihar Assembly elections in 2015, the BJP leaders sought people's votes by making caste- and religion-based remarks on 14 occasions – 45 per cent of the total hate speeches in that year in the state. Laloo Prasad Yadav led RJD contributed 29 per cent of the hate speeches and grabbed second position in seeking votes through caste-based politics.
The JDU-led by Nitish Kumar has the cleanest track record among all political parties in Bihar in not mixing religion with politics. The students who study in ICFAI university conducted the study under the aegis of the People's Union of Civil Liberties (PUCL), Bihar, a human rights body.
Praveen Kumar Madhu, general secretary, PUCL, said: "Incidents of lynching and communal violence are plaguing the country because our political leaders resort to inciting casteist, religious and ethnic passions in people." He added that the students used media reports to study the number of hate speech incidents from 2014 to 2018.
Asked what motivated them to examine the use of hate speech to derive electoral benefits, the law interns told The Telegraph that acknowledging the influence of vitriolic remarks on the political behaviour of the masses persuaded them to examine the issue in a scientific manner.
Their internship at PUCL for a month will end on July 31.