'Bill & Ted Face the Music' Drops First Trailer of Keanu Reeves starrer
Keanu Reeves gets back in the groove for a most excellent Bill & Ted 'Face the Music' trailer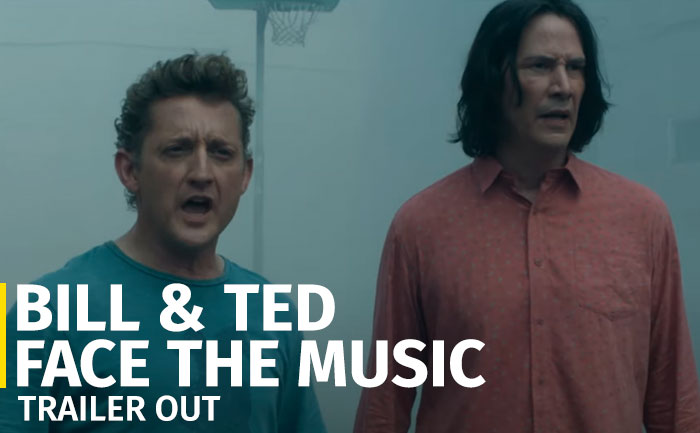 Keanu Reeves and Alex Winter are back once again as Bill and Ted. They are all seen to save the world once again in the latest and final installment of the popular franchise. The teaser for the forthcoming sci-fi comedy has dropped, 29 years after the trilogy's previous installment.
Face the Music finds Alex Winters and Keanu Reeves returning as Bill S. Preston, Esq. and Ted "Theodore" Logan. The duo travel to the future, in which they meet their musclebound and tattooed future selves.
Watch the trailer here:
In the one-minute, 15-second snippet, Bill and Ted's careers as world-class rock stars have seemingly dwindled.They are visited by a desperate panel of world rulers from the future who tell them that they were supposed to "unite the world". Bill and Ted soon set out on a journey to travel to the future to "steal" a song written by their future selves, in hopes that it will "unite the world."
Directed by Dean Parisot, Bill & Ted Face also features Samara Weaving, Brigette Lundy-Paine, Scott Mescudi (Kid Cudi), Kristen Schaal, Anthony Carrigan, Erinn Hayes, Jayma Mays, Jillian Bell, Holland Taylor, Beck Bennett, William Sadler, Hal Landon Jr., and Amy Stoch.
"Bill & Ted Face the Music" is slated to premiere in theaters on August 21.
Also Read: Keanu Reeves and Alexandra Grant Have Been Dating 'for Several Years'