COVID-19: Maharashtra tally jumps to 94,041 with 3,254 new cases
3,254 new coronavirus cases in Maharashtra takes tally to 94,041 with 149 new deaths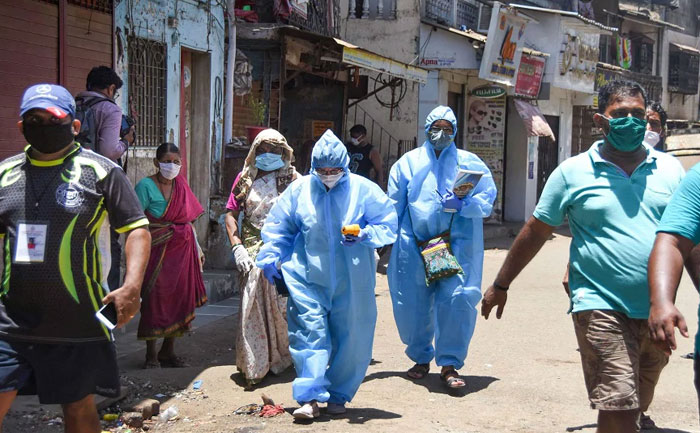 Maharashtra recorded its highest single-day jump in Covid-19 cases with 3,254 new cases on Wednesday. The state's tally soared to stand at 94,041. It has also recorded 149 casualties taking the death toll to 3,438. Maharashtra has been recording 100-plus fatalities and over 2,000 new patients daily.
Maharashtra coronavirus figures are as follows: Positive cases 94,041, new cases 3,254, deaths 3,438, discharged 44,517, active cases 46,074, people tested so far 5,93,784.
Mumbai is the worst affected city in Maharashtra. The island city's tally alone is bigger than any other state. Of the total fatalities, the highest ever 97 deaths were recorded in Mumbai alone. This takes the city death toll up to 1,857. Whereas the number of Covid-19 positive patients here went up by 1,567 cases to touch 52,667.
Areas in Dharavi which is the largest slum in Asia, Colaba, Andheri, Nariman Point, Byculla, Wadala, Worli, Bandra East, and other places in Mumbai have been declared as the red zones.
There were also 23 fatalities in Thane, 10 in Pune, 7 in Aurangabad, 5 in Jalgaon, 2 each in Palghar and Akola, and one each in Beed, Amravati, and Gadchiroli.
India has reported the highest single-day spike of 9,996 fresh COVID-19 cases and 357 deaths in the past 24 hours, This is according to the latest data released by the health ministry on Thursday. The total number of COVID-19 cases increased to 2,86,579 today, including 1,37,448 active cases, said the health ministry.
The highest number of confirmed cases in the country are from Maharashtra at 94,041 followed by Tamil Nadu at 34,914, Delhi at 31,309, Gujarat at 21,014, Uttar Pradesh at 11,335, Rajasthan at 11,245 and Madhya Pradesh at 9,849 according to the Health ministry morning update.
Also Read: COVID-19 Crises: Amitabh Bachchan Arranges Charter Planes For 500 Migrant Workers