Birthday Predictions: Will The Family Man 2 Take Manoj Bajpayee Into Big Commercial League In 2021?
Bollywood actor, Manoj Bajpayee is celebrating his Birthday today. Renowned astrologer, Hirav Shah makes interesting predictions for him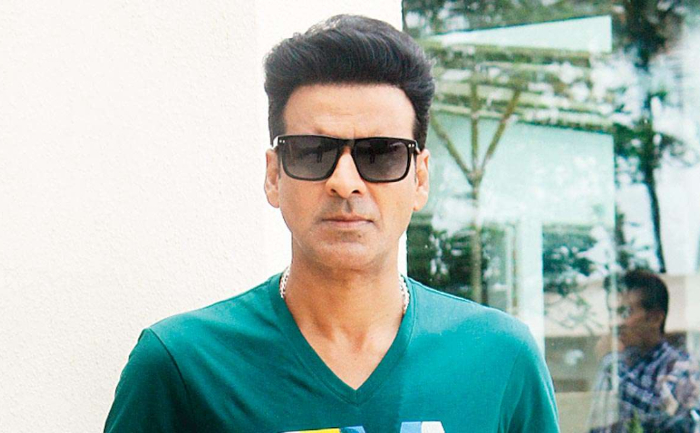 Manoj Bajpayee (born 23 April 1969) is an Indian film actor who predominantly works in Hindi cinema. He has also appeared in Telugu and Tamil language films. He is the recipient of three National Film Awards alongside many accolades for his screen presence. In 2019, he was given India's fourth-highest civilian honor Padma Shri for his contributions to art. On the occasion of his Birthday today, renowned astrologer and numerologist, Hirav Shah makes interesting predictions for him in 2021.
Manoj Bajpayee's birth number is 23, 2+3= 5 which is ruled by Mercury. His destiny number is 2+3+0+4+1+9+6+9= 34, 3+4= 7 which is ruled by Ketu.
Manoj Bajpayee's zodiac sign is Taurus.
Born in Belwa, a small village in West Champaran, Bihar, Bajpayee aspired to become an actor from childhood. He relocated to Delhi at the age of seventeen, and applied for the National School of Drama, only to be rejected four times. He continued to do theatre while studying in college. Bajpayee made his feature film debut with a one-minute role in Drohkaal (1994), and a minor role of a dacoit in Shekhar Kapur's Bandit Queen (1994). After a few unnoticed roles, he played the gangster Bhiku Mhatre in Ram Gopal Varma's 1998 crime drama Satya, which proved to be a breakthrough. Bajpayee received the National Film Award for Best Supporting Actor alongside many other accolades. He then acted in films such as Kaun (1999) and Shool (1999).
In the following few years, he has done few unnoticed roles in films that failed to propel his career forward. He then played a greedy politician in the political thriller Raajneeti (2010), which was well-received. In 2012, Bajpayee played Sardar Khan in Gangs of Wasseypur. His next roles were of a Naxalite in Chakravyuh (2012), and a CBI officer in Special 26 (2013). In 2016, he portrayed professor Ramchandra Siras, in Hansal Mehta's biographical drama Aligarh. He won the National Film Award for Best Actor at the 67th National Film Awards for his performance in the film Bhonsle.
Future of Manoj Bajpayee in 2021:
Manoj Bajpayee is entering the 53rd year of his life. 5+3= 8 which is ruled by Saturn. 2021 is a number 5 year ruled by Mercury. His lucky numbers are 5 and 6.
Now the good news is, he is number 5 and 2021 adds to 5 so it can be a favorable year but at the same time he is entering into 53rd year and it adds to 8 which is ruled by Saturn and as you know Saturn is a very extreme planet so overall 2021 can be mix year for Manoj Bajpayee says noted Bollywood celebrity astrologer Hirav Shah.
"Manoj Bajpayee has gained immense stardom and trust amongst the audience in the last few years thanks to movies like Gangs of Wasseypur and The Family Man web series. The sequel to The Family Man which is going to release soon will also take his popularity to the next level. Manoj has to be careful and avoid films like Mrs. Serial Killer which brings his credibility down. It's the right time for Manoj to sign films with Bhansali, Karan Johar, and Aditya Chopra. People would love to see him collaborate with SRK, Salman, Aamir, and Akshay in big-budget films," further added Shah.
We the team of The Live Mirror wish Manoj Bajpayee a very Happy Birthday.
Also Read:  Numerology Predictions For The Week- April 23 To April 29, 2021