Numerology Predictions For The Week- April 23 To April 29, 2021
Check out the weekly numerology predictions (from April 23 To April 29, 2021) by renowned astrologer and business strategist, Hirav Shah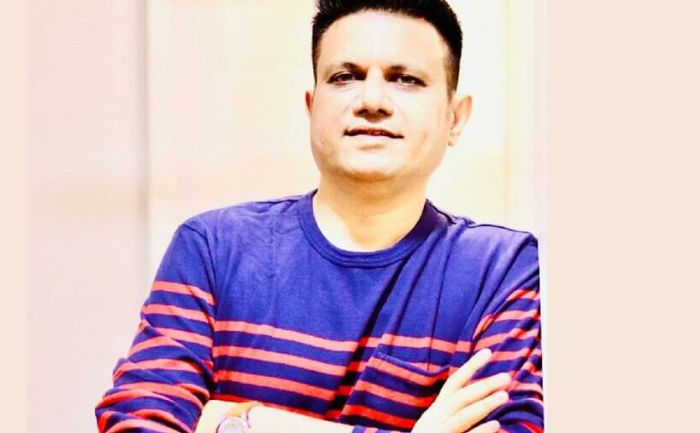 Numerology is all about getting to the root numbers by reducing the digits until you reach a single-digit number. Specifically, birthdate and time numbers are calculated to find the master numbers of someone's destiny. Simply by studying and analyzing these numbers one can overcome few obstacles in their lives. Renowned astrologer and business strategist, Hirav Shah makes interesting numerology predictions for this week.
Weekly Numerology Predictions By Hirav Shah:
1. Weekly Numerology for Number 1 (SUN): Those born on the 1st, 10th, 19th and 28th in any month
This week will give mixed results. The work will be more, but the right result will be achieved by the hard work done. There may be some loss related to rupee transactions, so be careful. Public dealing, the computer-related business will be successful. Health can be a little softer.
Avoid wearing yellow
Lucky days: Friday
Lucky color: green
2.Weekly Numerology for Number 2 (MOON): Those born on the 2nd, 11th, 20th and 29th in any month
At this point, your confidence can increase. The youth class engaged in the technical field will soon achieve some significant success. It is also important to change your behavior over time. May face more competition in the workplace. The problem of gas and acidity may increase.
Avoid wearing blue
Lucky days: Wednesday
Lucky color: black
3.Weekly Numerology for Number 3 (JUPITER): Those born on the 3rd, 12th, 21st and 30th in any month
It will be better for you to maintain focus on your work. You will be able to find a solution to any problem that has been going on for some time. Don't let the old negative things dominate the present. Talk more openly about your plans in partnership work. Marriage will be happily maintained. Health can be good.
Avoid wearing pink
Lucky days: Sunday
Lucky color: cream
4.Weekly Numerology for Number 4 (URANUS): Those born on the 4th, 13th, 22nd and 31st in any month
Your efforts to strengthen the financial position will be successful. Keeping in touch with everyone is the best strategy to maintain a good relationship. Most of the time will be spent on marketing and outsourcing activities. Students may soon have the opportunity to go abroad. Any old health problem can be relieved.
Avoid wearing Sky Blue
Lucky days: Thursday
Lucky color: Violet
5. Weekly Numerology for Number 5 (MERCURY): Those born on the 5th, 14th and 23rd in any month
New ideas will keep coming to mind. Your dedication to your work will make you successful. Conditions in the workplace will remain favorable. Make sure you do a proper investigation, related to land or real estate investment. A small mistake can lead to a big controversy. Problems like insomnia can be irritating.
Avoid wearing brown
Lucky days: Saturday
Lucky Color: Coral
6. Weekly Numerology for Number 6 (VENUS): Those born on the 6th, 15th and 24th in any month
Achieving your goal at this time will be your priority. Time is favorable for any kind of partnership in business. The cooperation of husband and wife will keep the home-family atmosphere sweet. Excessive workload will lead to physical and mental fatigue.
Avoid wearing gray
Lucky days: Monday
Lucky color: white
7. Weekly Numerology for Number 7 (NEPTUNE): Those born on the 7th, 16th and 25th in any month
There will be an opportunity to connect with a reputable person which will also bring a positive change in your personality. The time is right to start planning money matters in the business. The spouse will cooperate in maintaining a proper and comfortable home environment. Solving old ailments will bring peace of mind.
Avoid wearing yellow
Lucky days: Tuesday
Lucky color: orange
8. Weekly Numerology for Number 8 (SATURN): Those born on the 8th, 17th and 26th in any month
This time is meant to pass peacefully. Do not interfere in government affairs in any way. Otherwise, there could be a penalty situation. There is a need for more hard work in the workplace. It is possible that a friend or partner will help you. The cooperation of a spouse can give you strength. There may be complaints of pain in the legs or ankles.
Avoid wearing black
Lucky Day: Friday
Lucky color: Magenta
9. Weekly Numerology for Number 9 (MARS): Those born on the 9th, 18th and 27th in any month
Any ongoing anxiety or stress can be relieved. This is a great time to start rooting for something important. There are chances of getting more income. The atmosphere in the business place can be peaceful. Health can be good.
Avoid wearing brown:
Lucky days: Monday
Lucky color: dark green
Celebrities of the week :
April 23 – Manoj Bajpayee
April 23 – Dev Patel
April 24 – Sachin Tendulkar
April 24 – Varun Dhavan
April 25 – Arijit Singh
April 28 – Sharman Joshi
For more such updates, stay hooked on to The Live Mirror.
Also Read: Numerology Predictions For The Week- April 16 To April 22, 2021