Ramanagara by-poll: BJP candidate Chandrashekhar withdraws, returns to Congress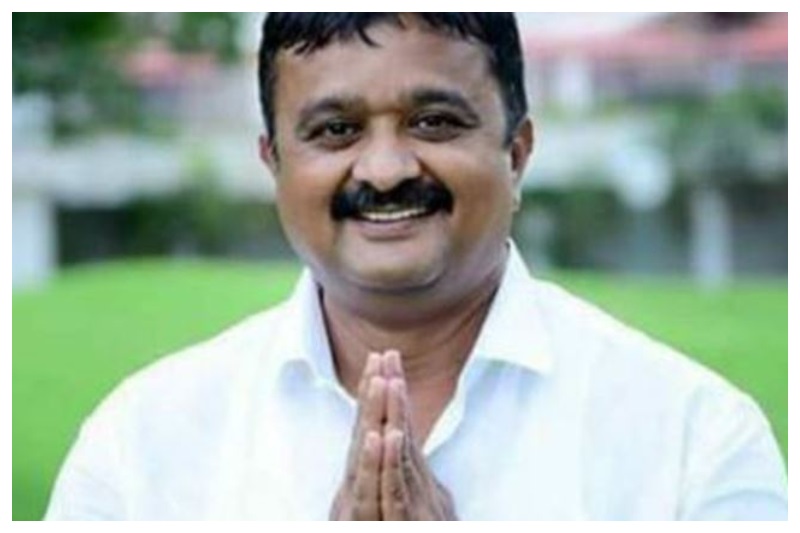 In a major setback to BJP, Candidate for Ramanagara by-poll, L Chandrashekhar withdrew his candidature and paved way for Chief Minister HD Kumaraswamy's wife Anita a smooth sail with virtually no contest for the poll on Saturday. Chandrashekhar also quit BJP and returned to Congress fold.
As a reason for taking the decision in a haste, Chandrashekhar said that BJP abandoned him after giving the ticket. "After welcoming me to the BJP by giving party flag, Yeddyurappa (state BJP chief) or any other leaders did not join me for campaigning. They neglected Ramanagara due to internal squabble between the leaders within the party," he told scribes adding that state BJP chief didn't even answer his calls.
Worried about his political future, Chandrashekhar took the decision. "Saddened about the attitude of leaders and system that exists within the BJP, I have decided not to have any association with the party, I'm returning to my mother party Congress," he said, sitting alongside Bengaluru rural BJP MP DK Suresh.
It may be recalled that Congress leader CM Lingappa's son Chandrashekhar had come to BJP fold following Congress' decision to support JD(S), its coalition partner. He was subsequently declared BJP's candidate for the Ramanagara constituency. "By remaining in the Congress party, I will extend my support to the coalition candidate…" Chandrashekhar added.
While commenting on the development, BS Yedyurappa accused Congress' D Shivakumar of buoying Chandrashekhar in lieu of money. "Shivakumar and brother (D K Suresh) have brought (him) back, by giving money. I got the information just now. God bless them," he said.
Ramanagara seat was left vacant after Chief Minister Kumaraswamy gave up the seat and took up Chennapatna as he had won from both the seats in the last election in May. The by-polls for three parliamentary constituencies Shivamogga, Ballari and Mandya and a couple of Assembly constituencies Ramanagara and Jamkhandi will be held on November 3 and the counting of votes will be done on November 6.
ALSO READ: Karnataka CM H D Kumaraswamy's wife Anitha to contest bypoll on JD(S) ticket