Doordarshan employees serve country like Indian Army: Rajyavardhan Singh Rathore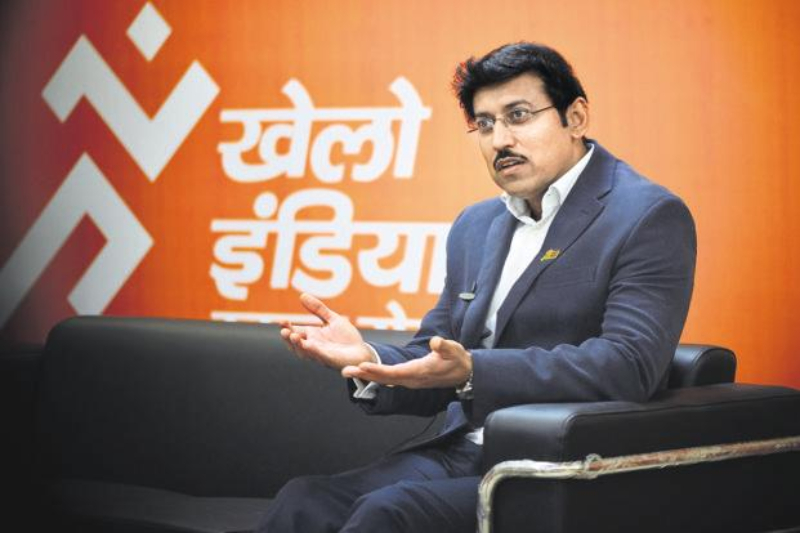 Following the brutal murder of Doordarshan video journalist by Naxals in Chhattisgarh on October 30, Union minister said that Doordarshan employees are serving the country like Indian Army.
The minister's remark comes two days after Doordarshan video journalist Achyutanand Sahu and two police officials were killed in a Naxal attack in Chhattisgarh's Dantewada district on Tuesday.
Speaking at the condolence meeting for the deceased journalist Achyutanand Sahu, organised by the Prasar Bharti in New Delhi, Rathore quoted by news agency PTI as saying, "There are many media houses, but Doordarshan and DD News are national broadcasters. Just like Army jawans are involved in serving the country, we are also involved in serving the nation. We have to cover a lot of difficult domains through our camera or our pen. You have the responsibility of disseminating news to the entire country."
He also said that people are getting to know about the sort of difficulties journalist had to face to bring news to them. He also said that journalists are always living on the edge.
Also read: Chhattisgarh: Naxal attacks Doordarshan crew in Dantewada; cameraman killed
"He (Sahu) lost his life at a place from where the country's enemies wished to give a message that they wanted to stop the country from progressing. His family should not feel that they have been left alone," the minister said.
"I know of the courage and bravery of our colleagues in DD news when they are out on various assignments. As a person who has been on the field, we journalists are living on the edge. Whether it was Punjab in the 1980s and later Kashmir or going out on our own assignments, it is always a matter of touch and go," he quoted by PTI.
"Anything can happen. It requires a great amount of guts and professionalism to be on the spot and go and do that thing," he said.
Doordarshan staffer Mormukut Sharma (35), who was accompanying Sahu in Chhattisgarh, said that he felt they would also not survive in the Naxal attack.
"I was dehydrated during the attack. I had managed to dig a hole with my hands so that I could hide there. If I raised my head, bullets would come flying and while lying there, I was being bitten by red ants," he recalled.
Also read: Video: 'Mummy I love you', says DD Cameraman in a message during Naxal ambush