Bhima Mandavi, BJP Legislator Among 5 Killed In Dantewada Naxal Attack
4 Security Personnel and BJP Legislator Bhima Mandavi Killed In Maoist Attack On BJP Convoy In Dantewada, Chhattisgarh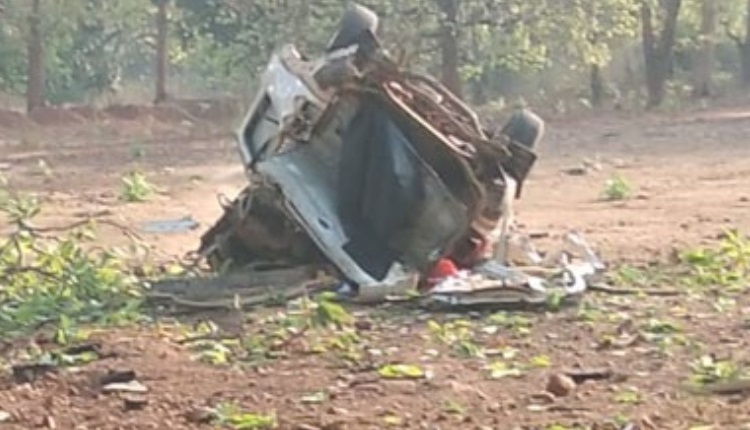 Ahead of Lok Sabha 2019 elections, five security personnel have been killed in an attack by Maoists on a BJP convoy in Chhattisgarh's Dantewada. According to the NDTV report, BJP legislature Bhima Mandavi, who was campaigning for the party has been killed.
Five cops and BJP MLA Bhima Mandavi, who was travelling in the last vehicle of the convoy was hit by an IED blast, which was followed by a round of firing by the Naxals.
Pictures from Dantewada ambush site pic.twitter.com/7q4f5X1mtx

— Rahul Pandita (@rahulpandita) April 9, 2019
If reports are anything to go by, the gunfight between the Maoists and security personnel is reportedly on. Chhattisgarh will vote in three phases which is scheduled to take place on  April 11, April 18 and April 23.
It is to be noted Dantewada, perhaps one of the most affected regions when it comes to Naxal militancy, which comes under the Bastar Lok Sabha constituency, which is slated to go to polls on April 11. The campaigning for the polls ended a few minutes ago.
Bhupesh Baghel — Chief Minister of Chhattisgarh— has spoken to the DG anti-Naxal operation and likely to issues a statement at any time.
In a statement, CRPF stated, "Between Kuakonta and Syamgiri in Dantewada, the convoy of BJP MLA Bheema Mandavi came under an IED attack today. The escort vehicle of State Police came under the blast. 5 personnel of Chhattisgarh State Police are critically injured. Reinforcement of CRPF has been rushed."
A group comprising of CRPF personnel has been rushed to the spot in Shyamgiri under Kuakonda Police Station in Chhattisgarh's Dantewada.
More details are awaited.