Sudhanshu Trivedi: Rahul Gandhi's Congress cannot claim to be Mahatma Gandhi's Congress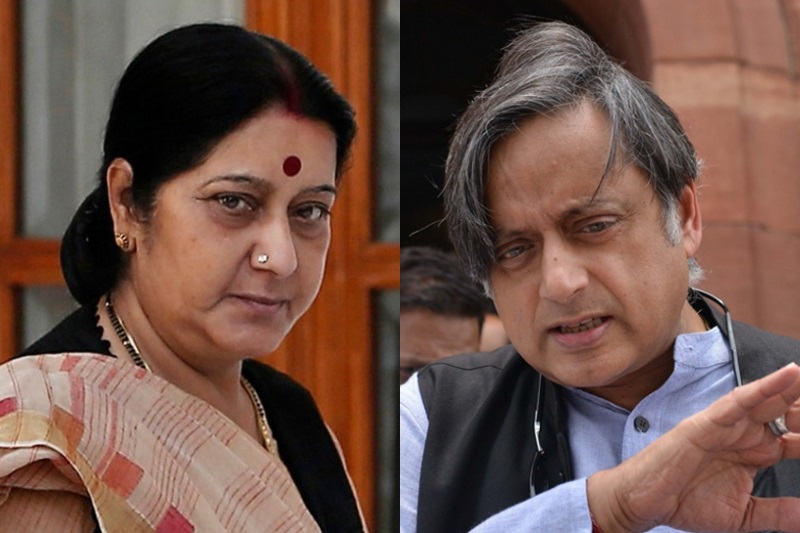 Member of Parliament Shashi Tharoor's swipe at External Affairs Minister Sushma Swaraj's speech at the United Nations General Assembly saying it was to gain votes from the sympathisers hasn't gone down well with the ruling party. The BJP has gone on to the extent of saying that Congress has no right to call itself the Indian National Congress or Gandhiji's Congress.
"Rahul Gandhi's Congress cannot claim to be Mahatma Gandhi's Congress…it has lost its right to call itself Indian National Congress," BJP's national spokesperson Sudhanshu Trivedi was quoted as saying by news agency PTI.
Trying to draw a parallel with Pakistan, BJP's national spokesperson alleged that Congress leaders are "speaking in the same language as that of Pakistan". "How is it the Congress and its leaders always speak in the same lines as that of Pakistan? The party should clarify," Trivedi said.
According to Trivedi, the UNGA speech should be taken as 'India's views' and should not be opposed inside the domestic boundary of the country. "Like Pakistan criticises India's statement, Tharoor also attacked it… Tharoor should not only apologise to the government but to the nation," he stated.
Earlier Tharoor had criticised the speech delivered by Swaraj. "Some of the things Sushma-ji said one can fully appreciate and welcome. But some of the statements were disappointing…. We get the sense that everything is about the political environment in India. And this was a speech aimed at BJP voters and sending a message to the voters, particularly on the subject of Pakistan rather than projecting a constructive and positive image of India in the world," Tharoor was quoted as saying by  the news agency.
In an argument on why Congress shouldn't claim "whole rights" over Mahatma Gandhi 150th birth anniversary, Trivedi reminded of Sardar Patel too. "As far as claiming of freedom struggle is concerned, I can say with full responsibility: other than Lala Lajpat Rai, you name a single Congress leader who had been severely injured or lost his life from the brutality of British police; who had been hanged; who had been life imprisoned — which means like Savarkar, and not for four-five years — and who had been sentenced to kala paani (Andaman)," he was quoted.
ALSO READ: Sunanda Pushkar murder: Court asks Delhi Police to hand over documents to Shashi Tharoor