BJP demands Rahul Gandhi's apology for RSS remark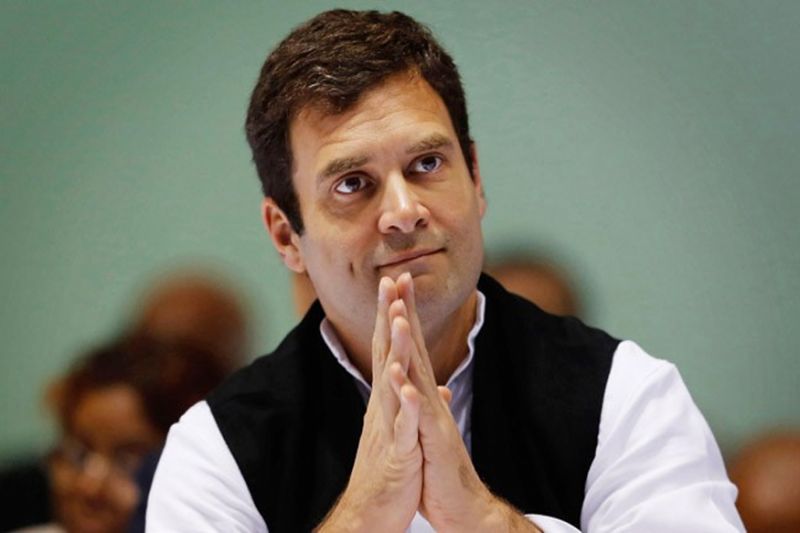 It's a common scene these days to make a mole out of mountain in any speech given by either Congress president Rahul Gandhi or BJP. Similarly, Rahul drawing parallel between Rashtriya Swayamsevak Sangh (RSS) and Muslim brotherhood earned sharp criticism from the ruling BJP who even went to the extent of asking for an apology for the remark.
"The RSS is trying to change the nature of India. There is no other organisation in India that wants to capture India's institutions… What we are dealing with is a completely new idea. It's an old idea being reborn. It is similar to the idea that exists in the Arab world of the Muslim Brotherhood. The idea is that one ideology should run through every institution and one idea should crush all other ideas," Rahul was quoted as saying at the International Institute of Strategic Studies in London by NDTV.
BJP spokesperson Sambit Patra took the onus on himself to reply to Rahul's comparison of his party with the Muslim brotherhood. "Do you even know what the Muslim brotherhood is? It is declared a terrorist organisation in a number of countries. You are comparing it with the RSS and BJP," Patra was quoted as saying by the website.
The 47-year-old Congress president told the Indian diaspora in Germany that his party always unite the people of India irrespective of their caste and religion and that the BJP has been trying to divide them with hatred.  He also said that Congress had taken the country forward by uniting them and they have shown it over the years.
Patra, however, launched a scathing attack on the Gandhi scion by saying that he neither has maturity nor the understanding of the country. Questioning his leadership quality, Patra said that he had hatred for Prime Minister Narendra Modi and their mentors RSS. He demanded the Congress chief's apology at the earliest.
Also read: Anil Ambani writes to Rahul Gandhi, alleges Congress is 'misinformed' on Rafale deal