General elections 2019: BJP to field 'Son of the Soil' against Asaduddin Owaisi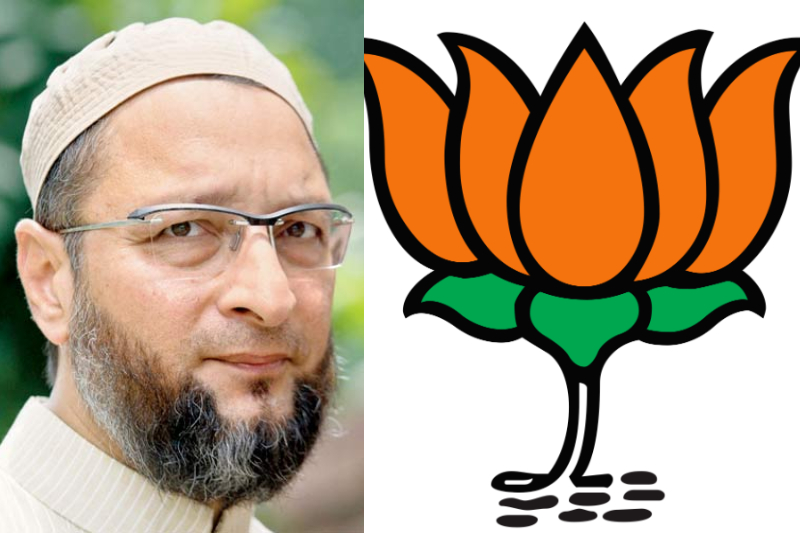 Bharatiya Janata Party (BJP) seems to have accepted Asaduddin Owaisi's challenge to contest election from Hyderabad. But, instead of BJP president Amit Shah, BJP is going to field a 'son of the soil' against All India Majlis-e-Ittehadul Muslimeen (AIMIM) chief Asaduddin Owaisi in the next year election.
Responding to BJP's development, Owaisi said, he is ready to face any candidate fielded by saffron party. BJP's move comes days after Owaisi had dared Amit Shah to contest Lok Sabha election from Hyderabad.
During his recent visit to Telangana, Amit Shah had alleged that Telangana Rashtra Samiti (TRS) chief K Chandrasekhar Rao resorts vote bank politics and has a secret understanding with MIM.
The BJP spokesperson GVL Narasimha Rao called Owaisi's challenge to Amit Shah a silly attempt to grab headlines and media attention. Adding to this, he said, we don't need to field BJP president to defeat Owaisi.
"We will field a son-of-the-soil from Telangana who will this time end Owaisi's continued run as Member of Parliament. This time, we will really trounce him in Lok Sabha polls," Rao asserted.
Rao further said, BJP would certainly come out with a game plan to defeat Owaisi, who has been representing the Hyderabad Lok Sabha seats for the third time. BJP would field a local leader against him in the Parliamentary elections next year.
Taking a dig at BJP's plan to field son-of-the-soil against him he told PTI, "All these are game plans but the people of Hyderabad and people of India, in particular, are asking them what's the plan they have to bring down petrol and diesel prices."
He once again attacked Modi government, "All their plans have failed in providing employment to youths which they promised, the rupee is hitting 73 a dollar, what's the plan to bring normalcy in Kashmir? They don't have plans for things which are of national importance."
Owaisi also welcomed the BJP's son-of-the-soil candidate saying, in democracy, I cannot pick and choose my opponent, I am ready to face any one of the saffron candidates.
Also read: Asaduddin Owaisi challenges Amit Shah to contest from Hyderabad