Bihar deputy CM urges criminals to hold off criminal activities for 10-15 days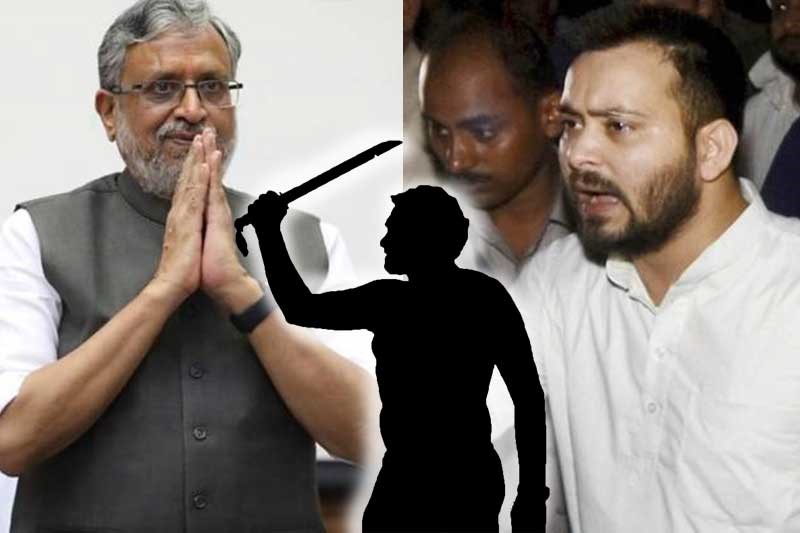 Sushil Kumar, the deputy chief minister's appeal to the criminals of the state to put their criminal activities on a hold for, "the next 10 to 15 days" has made the subject of trolls.
This odd request was made by the senior BJP leader in Bodh Gaya at a programme launching the fair which marks the 'Pitri Paksha'- a time for Hindus to pay respect to their ancestors.
"I request all criminals with folded hands not to indulge in any crime at least for the next 10 to 15 days," said Sushil Modi, as quoted by NDTV, before which he added lightly, " Whatever we request or say, it will hardly stop criminals from crime."
These comments didn't take much time to draw criticism and as soon as they were reported, former chief minister Lalu Prasad Yadav's son and RJD leader Tejashwi Yadav had a dig at Sushil Modi.
Taking to Twitter, he wrote, "Later in festive season you are free to do what you do like kidnap, loot and shoot. Shame on you, Mr Modi."
The former mayor's death after being shot in Muzaffarpur on Sunday has increased the heat face by the Nitish Kumar government over areas of maintaining law and order.
A prominent criminal named Tabrej was killed in the capital of Patna in broad daylight, a day before.
Kumar, facing criticism has reviewed the law and order situation in the state but Tejashwi hit back, pointing out that it isn't doing much to check the crime rate in the state.