BJP lawmaker Gyan Dev Ahuja: Release Alwar lynching accused soon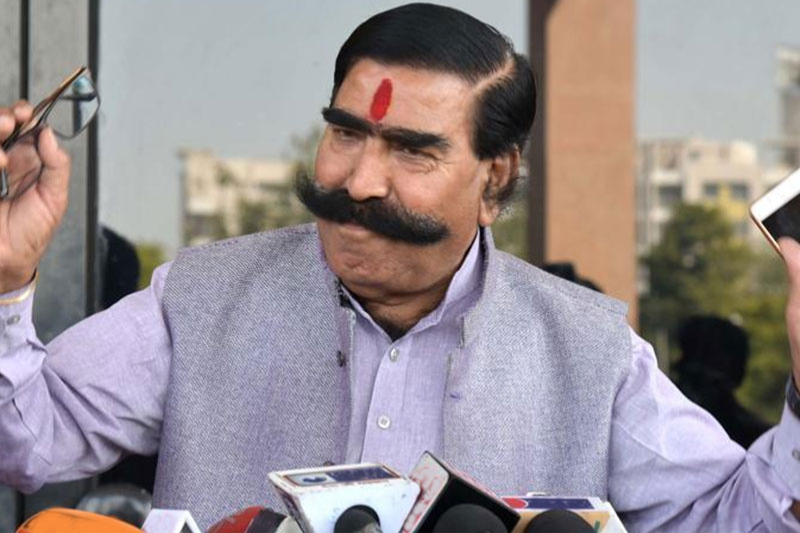 Looks like the Bharatiya Janata Party lawmakers are filled with over enthusiasm. Known for providing 'Gyan' (knowledge) to all the people, BJP lawmaker from Ramgarh constituency Gyan Dev Ahuja had again steeped low and demanded the release of three accused for allegedly lynching Albar Khan to death in Alwar. Akbar was allegedly attacked by these three accused on the suspicion of smuggling cows.
Ahuja had called the accused innocent and put the entire blame on the state police for not handling the matter properly. He had also questioned that though Akbar died in police custody and the state Home Minister himself had admitted it, why villagers are being made accused, reports PTI.
The comments of the 'knowledgeable' lawmaker comes after the state home minister Gulabchand Kataria ordered a judicial inquiry considering Khan's demise a case of 'custodial death', reports the news agency.
Ahuja said in his statement, "The home minister has acknowledged that Akbar alias Rakbar Khan, who was accused of cow smuggling, died in police custody. It was repeatedly said by the MLA that he was not killed by the people and he died in police custody. When the home minister has admitted the fact of the custodial death, why innocent cow vigilantes and villagers are being made accused?"
Demanding the release of the accused, he said, "They should be released with immediate effect. It is also demanded that the second accused of cow smuggling Aslam be arrested immediately."
As per the report, Akbar Khan was attacked by the mob in Alwar for allegedly smuggling cows a week ago. Though his friend Aslam Khan managed to flee, Akbar was thrashed brutally by the mob. Report says that there was a delay in getting him treated and he was declared brought dead in the hospital. The FIR lodged by the police say that Akbar and Aslam purchased the cows from Ladpur village.
After the allegation of mishandling the matter, the Home Minister announced a judicial inquiry in the case. An sub inspector of Ramgarh police station was suspended and three constables have been shunted.