BJP lawmaker Nishikant Dubey: I do fear hugging Rahul Gandhi, my wife might divorce me after that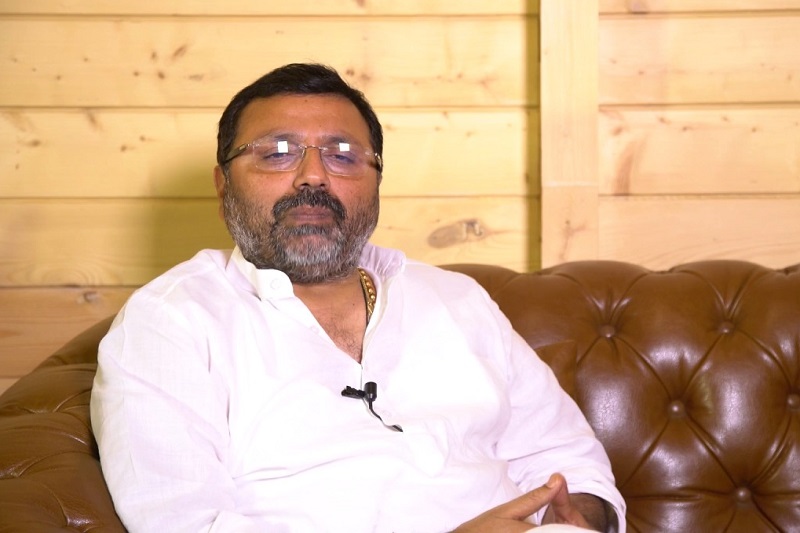 It's Monsoon Season and even in the politics controversial comments are raining from the motormouth Bharatiya Janata Party leaders. Latest addition to these unwelcome comment is from BJP parliamentarian Nishikant Dubey. The leader in an attempt to take a jibe at Congress president Rahul Gandhi uttered that he fears hugging Gandhi, citing reason that his wife might give him divorce in return.
Not only the leader accused Gandhi for hugging Prime Minister Narendra Modi as inappropriate, but also tried to take a jibe that Article 377 has not been scrapped as yet in the country. Dubey even went to the extent of saying he would be the happiest man and hug Gandhi, if the Congress leader gets married, reports the Free Press Journal.
When asked his opinion on the 'Rahul hugs Modi' incident, Dubey said, "Yes, we do fear hugging Rahul Gandhi. Our wives might divorce us after that. Also, Section 377 has not been scrapped as yet. If he gets married, we will hug him."
Dubey is not alone in the race of blabbering controversial comments, other prominent leaders too in last couple of days have made attempts to be in news. Be it Surendra Kumar, Gyan Dev Ahuja, Basanagouda Patil Yatnal, Arjun Ram Meghwal, Anant Kumar Hegde, Dattaprasad Naik, Satyapal Singh, Biplab Kumar Deb or Subramanaian Swamy, all fall in the same line.