BJP lawmaker's son threatens Jyotiraditya Scindia, says 'I will shoot you'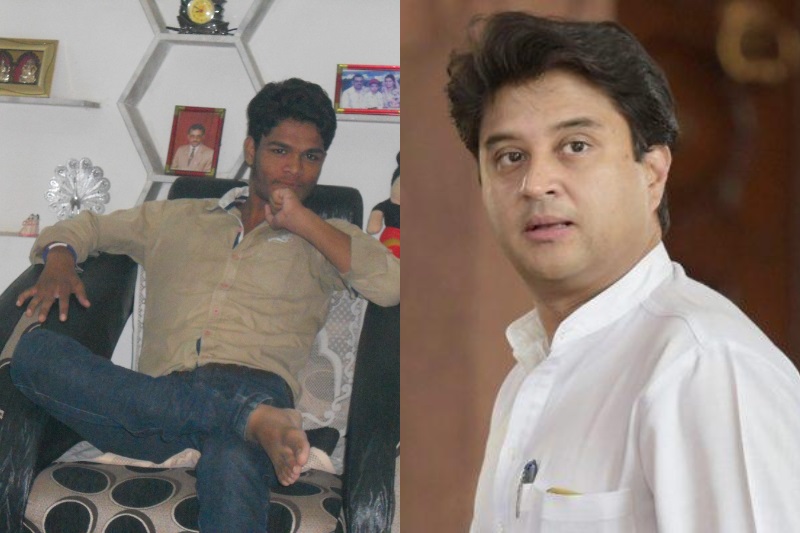 Following the footsteps of controversial leaders of Bharatiya Janata Party, who claim to shoot intellectuals if made Home Minister, a legislator's son in Madhya Pradesh has threatened to shoot renowned Congress MP Jyotiraditya Scindia. The son of BJP MLA Uma Devi Khatik — Princedeep Lalchand Khatik — took to Facebook on Monday and announced his upcoming plans.
Junior Khatik — an Akhil Bharatiya Vidyarthi Parishad member, the student wing of BJP —  while sharing his plan on the social media site threatened the Congress leader and warned him not to enter Hatta in Damoh district of Madhya Pradesh. He wrote, "Jyotiraditya Scindia, you have Jiwajirao's blood running in your veins, who killed Jhansi ki Rani. If you step in Hatta then I will shoot you. Either you will die or I will."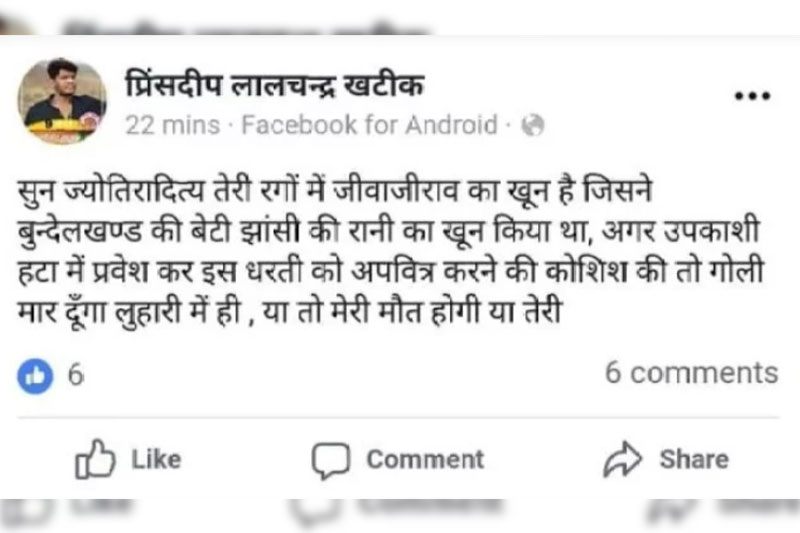 The threatening message comes ahead of Scindia's scheduled visit in the Damoh ahead. As it is widely known that Assembly elections in the state of Madhya Pradesh are just a couple of months away, these messages are serious threats for Scindia — a probable candidate for Congress' CM face in the state.
Asked his comments on the above post of his son, BJP lawmaker Uma Devi said, as quoted by IANS, "This post is unfortunate. Scindia is a respectable MP. I will ask my son to remove the post." Reacting to the above post, former Congress minister Raja Pateriya said that the BJP is afraid of Scindia's popularity and that is why they are trying these tactics. Also, he had asked for an immediate inquiry into the matter and sought security to Scindia.
ALSO READ: Karnataka BJP lawmaker: If I were Home Minister, would order intellectuals to be shot