BJP MLA Ashish Deshmukh quits party, cites corruption in Rafale deal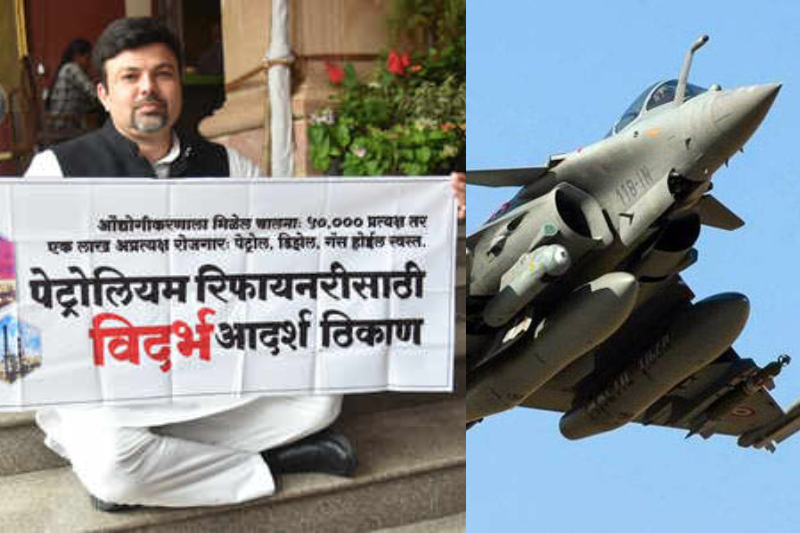 After meeting with Congress President Rahul Gandhi in Wardha, a BJP lawmaker Ashish Deshmukh on Wednesday quit from the Maharashtra Assembly citing alleged corruption in the Rafale deal.
On Tuesday, Deshmukh has submitted his resignation to the Assembly speaker and quit as an MLA on Wednesday. He represented the Katol constituency in the Vidarbha region is expected to join the Congress.
Deshmukh cited the main reason behind his resignation was a mega corruption in Rafale deal. During his meeting with Congress president, he said, "Young people have a lot of expectations from him."
Deshmukh has issued a statement saying, "Schemes such as Make in India, Magnetic Maharashtra (the BJP-led state government's investment summit) and Skill India showed no results on the ground".
A day before his resignation Deshmukh had said, "BJP has ignored the voice of people for a long time, farmers youth and common people are in distress and government is not interested at all. I have been trying to raise these issue but they are not bothered it seems."
If the report is believed, a BJP leader said, his resignation would not be accepted immediately as BJP wants to avoid any by-poll ahead of the Winter Session of the state legislature, which is slated to start from next month.
Deshmukh's resignation did come as a shock to many leaders, as he had been very vocal to Maharashtra Chief Minister Devendra Fadnavis, for last two years.
Also read: BJP MLA Ashish Deshmukh resigns from party, may join Congress: Maharashtra