BJP MLA Raja Singh keen to have Hyderabad renamed as Bhagyanagar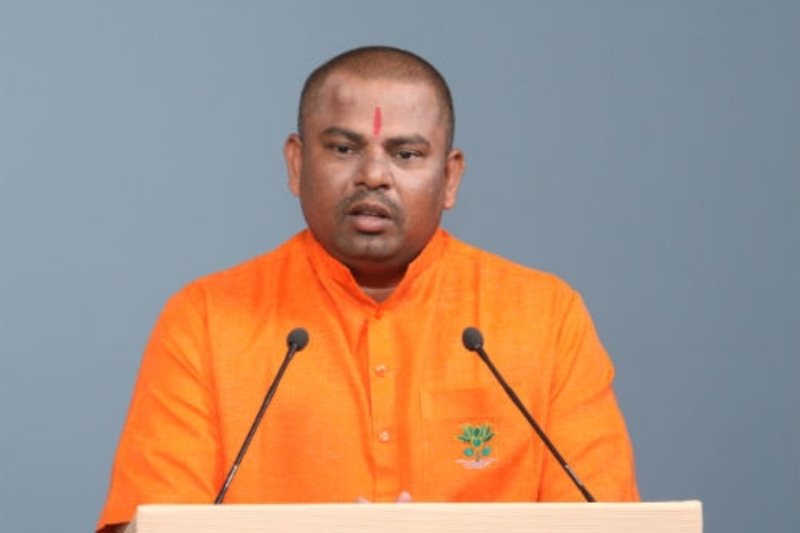 BJP MLA Raja Singh on Thursday, that the names of Hyderabad and Secunderabad would be changed if they come into Telengana.
Raja said that Hyderabad would be renamed as Bhagyanagar and Secunderabad and Karimnagar would also have new names if the BJP wins the polls to be conducted on December 7.
"Earlier, Hyderabad was known as Bhagyanagar. In 1590, Quli Qutub Shah came and changed Bhagyanagar to Hyderabad. At that time, many Hindus were attacked, many temples destroyed. In Telangana, BJP will win a majority and then our first aim will be developing the state and second will be renaming Hyderabad as Bhagyanagar. We will also change the names of Secunderabad and Karimnagar," ANI quoted Singh as saying.
The areas named after the Mughals and Nizams would be rechristened after the names of the people who fought for Telengana.
Also read: Telengana polls: 94 seats for Congress, 25 remain for allies
This development takes place days after Uttar Pradesh chief minister Yogi Adityanath had the names of Allahabad and Faizabad changed to Pragyaraj and Ayodha respectively.The Mughalsarai Railway station earlier this year was renamed as Pandit Deen Dayal Upadhyay junction.
The Gujarat  government, taking an example from its UP counterparts are pondering upon changing the name of Ahmedabad to Kamravati with the chief minister Vijay Rupani looking into the legal aspects of the procedure.
"We are contemplating changing the name of Ahmedabad to Karnavati, the talks of which have been going on since a long time. Concrete steps will be taken after looking at it from legal and all other angles. We will think about it in the time to come," ANI quoted Rupani as saying.
Here the Shiv Sena too has stepped in and has asked as to when Maharashtra chief minister Devendra Fadnavis would change the names of Aurangabad and Osmanabad.
"Yogi Adityanath has renamed Allahabad and Faizabad to Pragyaraj and Ayodhya. When will CM Devendra Fadnavis rename Aurangabad to Sambhaji Nagar and Osmanabad to Dharashiv Nagar?" a tweet by Shiv Sena MP Sanjay Raut read.