BLACKPINK To Feature On Upcoming Lady Gaga Album Chromatica
The collaboration track is titled 'Sour Candy'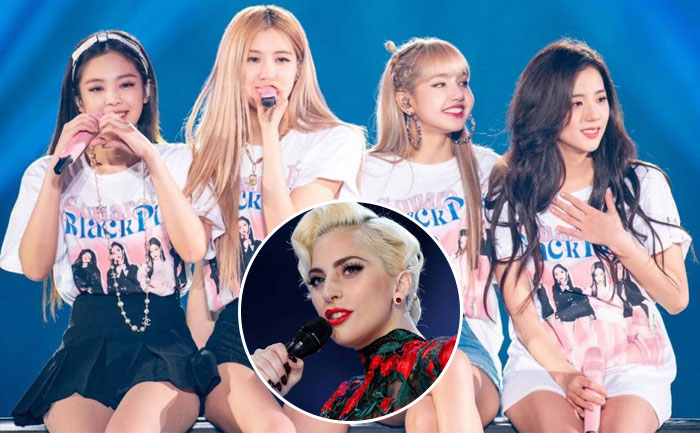 It has been confirmed that BLACKPINK will be collaborating with Lady Gaga on her upcoming Album Chromatica. The rumors about BLACKPINK featuring on the upcoming Lady Gaga album started circulating in March. However, the news wasn't confirmed or denied by YG Entertainment at the time.
More recently, a leaked track list made an appearance onTwitter on April 22. It was from the album's pre-order page on Target. However, Lady Gaga put an end to all speculations when she released the official tracklist on Twitter.
#Chromatica ⚔️? #LG6 pic.twitter.com/nRG8AKuvK5

— Lady Gaga (@ladygaga) April 22, 2020
The upcoming Lady Gaga album is titled Chromatica and features collaborations with Ariana Grande, BLACKPINK, and Elton John.  The song with BLACKPINK is titled, Sour Candy. According to the released tracklist, the album will feature 16 tracks. Chromatica will be Lady Gaga's sixth studio album.
Lady Gaga's last album came out in 2016 with Joanne. The fans are stoked for the new album from the singer who recently released a track Stupid Love from it.
While Chromatica was originally set to be released on April 10, it was postponed due to the COVID-19 pandemic. Lady Gaga has not yet announced a new release date.
BLACKPINK is the highest-charting female K-pop act on both Billboard Hot 100 and Billboard 200. They are also the first and only K-pop girl group to enter and top Billboard's Emerging Artists chart. In addition, BLACKPINK is the first female K-pop group to have four number-one singles on Billboard's World Digital Song Sales chart. Blackpink is one of the most-subscribed music group on YouTube. Their influence goes beyond just music. BLACKPINK member Jennie was recently included in the Top 10 Most Stylish K-Pop Idol List.