BLACKPINK's Lisa To Launch Her Own Fashion Line?
According to a recent report, a trademark filing was discovered registering both "Manobal Lalisa" and "Manobal"- emphases of Lisa's birth name.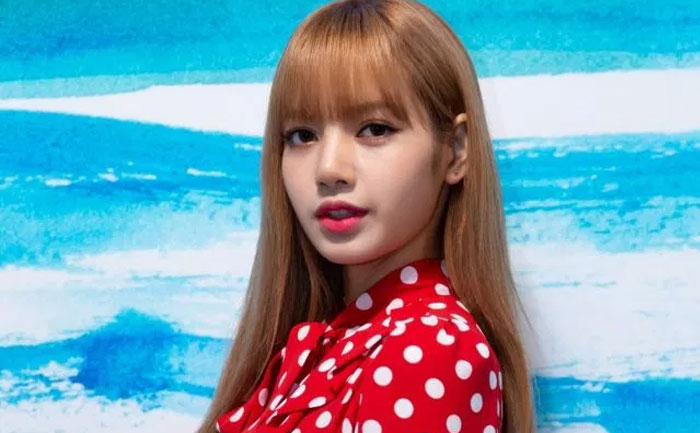 The girl gang 'BLACKPINK' has been topping music charts all over the world with their catchy songs. However, post their latest song Kill This Love EP, the group of four has not delivered any new music. But it looks like one of BLACKPINK's member Lisa might soon launch her own project revolving around fashion.
According to The Pop Hub, the K-pop star's management YG Entertainment has filed a new trademark, registered under both of Lisa's birth names — "Manobal Lalisa" and "Manobal" — as merchandising labels. If approved, the trademark would hold the right to create "outer clothing, ready-made clothing; underwear" and more under both the names.
Here's the tweet:
YG Entertainment has just registered "Lalisa Manobal" and "Manobal" as trademarks, named after BLACKPINK's Lisa.

Remarkably, the agency used the idol's legal name instead of her stage name. pic.twitter.com/xuERI4ThKe

— The Pop Hub (@ThePopHub) February 9, 2020
The rapper, singer, dancer, and model-based in South Korea Lisa has long been recognized as a style icon and trendsetter in South Korea, so it's no surprise to see her experimenting out into her own fashion pursuits.
However, if this trademark was approved by Lisa herself, fans can expect great things from her upcoming line. Check out how fans have reacted to this news:
people be celebrating… what y'all gone do if sis wants to leave the company? (not that i want anything bad to happen to her) but wouldn't that be a total chaos?

— IT'S HOBIUARY BITCHES⁷ (@knjsbonsaitree) February 9, 2020
I really hope Lisa had some lawyers on HER side at the table when they decided to trademark her name. Many artists have been manipulated leading to court battles later in their career. I hope everything was done right.

— Music News Facts (@musicnewfact) February 9, 2020
I dont understand the whole drama created by blinks about Lisa clothes brand… come one this is WONDERFUL for her:
? she gets paid for it
?she has her own brand
?she has more oportunities now, now in fashion
?its keeping her relevant beyond BP comeback+

— #BANGCHELLA2020 #THEGREATLAWSUE2020 (@drakpop1589) February 12, 2020
Yg Trademarked LALISA MANOBAL for business ( clothing line ).
If Lisa leaves yg and wants to start another business , she can't use LALISA M…. as a brand name (i guess).She has to come up with other name .

— Shweta (@Bplove4_) February 9, 2020
However, the state might not be that clear yet as one of the major factors that have followers are worried about is the trademarks themselves. When correctly transliterated, Lisa's last name is spelt 'Manobal'. However, in her original language of Thai, the name is proclaimed 'Manoban'. In the past, Lisa clarified the matter up, proving the correct spelling—the one she favours.
Many of her fans believe the mistakenly spelt label implies that the entire fashion label is YG Entertainment's idea and possibly nothing to do with what Lisa wants.