Deepika Padukone's First LOOK As Laxmi Agarwal Out: Here's How Bollywood Actors Reacted
Deepika Padukone's first look as acid attack survivor Laxmi Agarwal from Meghna Gulzar's Chhapaak is finally here.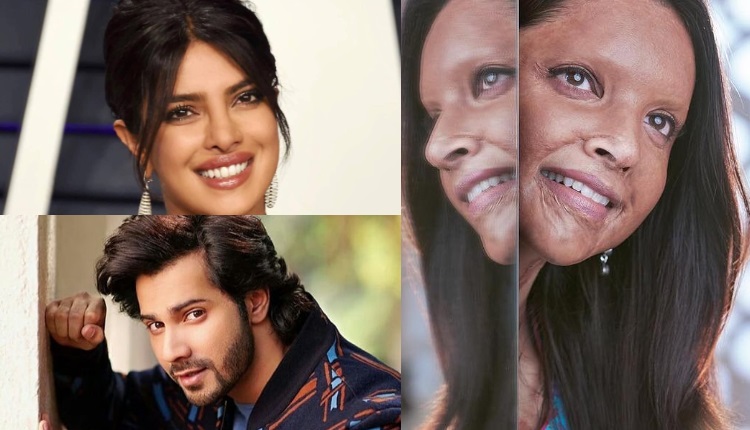 Bollywood actress Deepika Padukone, who has recently tied the knot with her longtime beau Ranveer Singh has finally kicked off shooting for her Meghna Gulzar's next film, 'Chhapaak'. The first poster of Deepika Padukone starrer 'Chhapaak' is out, Bollywood celebrities are all praise of her extreme transformation and excited to see the film. In the film, 'Padmaavat' actor will be seen playing an acid attack survivor Laxmi Agarwal.
Looking at the first look of 'Chhapaak', Deepika Padukone appears to be in full prosthetic makeup showing her in an artistic pose that highlights the scars and injuries on her character's face. After seeing Deepika's look from the film, it looks indeed no one could have done better than her.
Along with the first look, Deepika announced that shooting of the 'Chhapaak,' will begin from today (March 25). The film will be released on January 10, 2020.
While narrating the script of 'Chhapaak', the director of the film, Meghna Gulzar had earlier said, "It was a moment of serendipity when I asked for a meeting with Deepika. I had many conversations with myself that she just may not be interested in doing the kind of film that I was taking to her. And she wasn't. She was looking to do something lighter after three intense films. But I didn't have a light, romantic script for her. My film was based on acid violence. Of a woman who epitomized immense courage and strength, in the face of crippling adversity. It felt like a perfect fit. Deepika took on the film, the character, and me, in a heartbeat."
Look at how Bollywood stars reacted on Deepika Padukone's first look from 'Chhapaak':
Bollywood actors Abhishek Bachchan, Jacqueline Fernandez, Varun Dhawan, Vicky Kaushal, Priyanka Chopra, Parineeti Chopra, and Rajkumar reacted to Deepika Padukone's 'Chhapaak' look.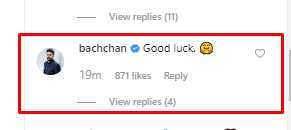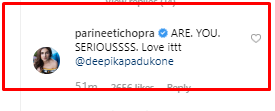 Also Read: Deepika Padukone Wants To Join Avengers Series But On THIS Condition