25MBPS Internet Speed Is Required To Stream Game – Google Stadia Boss
Google Stadia Internet Speed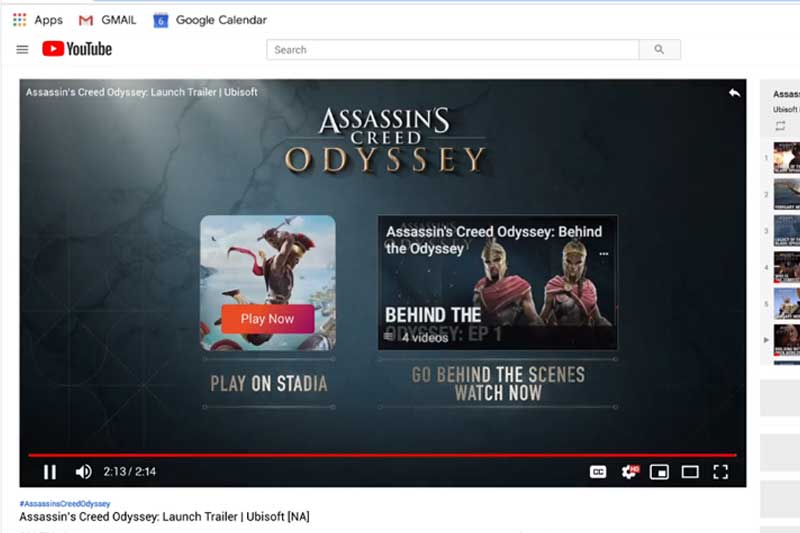 Google Stadia is announced with a vision to bring a unified platform for users to play their favorite on any platform anywhere anytime. During GDC 2019, Google came out with its first game streaming service while Microsoft revealed ProjectX one of its own platforms with similar features and it was is news that Nvidia is also setting up something similar.
Now it is clear that Game Streaming will be big thing in future, coming to the amount of bandwidth required to stream an HD graphics on Mobile for example game like Assassins Creed Odyssey or Forza that we had seen in Demo during events, Google Stadia Head Phil Harrison while talking to Kotaku shared a statement on how much internet speed is needed to stream games. Below are the resolution and speed requirements and a statement by Phil Harrison.
1080p @ 60pfs – Minimum 25mbps
4K – Minimum 30mbps
We were able to test a lot of this with our Project Stream test late last year, starting back in October. To get 1080p, 60 frames per second, required approximately 25 megabits per second. In fact, we use less than that, but that's where we put our recommended limit at. But with innovations that we've made on the streamer side and on the compression side since then, when we launch, we will be able to get to 4K but only raise that bandwidth to about 30 megabits per second. So if you have less bandwidth, we'll give you a lower resolution… We do a lot of that for you in the background, and we will only offer up the appropriate bandwidth for the infrastructure that you have.
Source: Kotaku