Yuvraj Singh Retirement: Anushka Sharma, Varun Dhawan, Angad Bedi are all praises for the all-rounder
Everyone is hailing the cricketer on his retirement.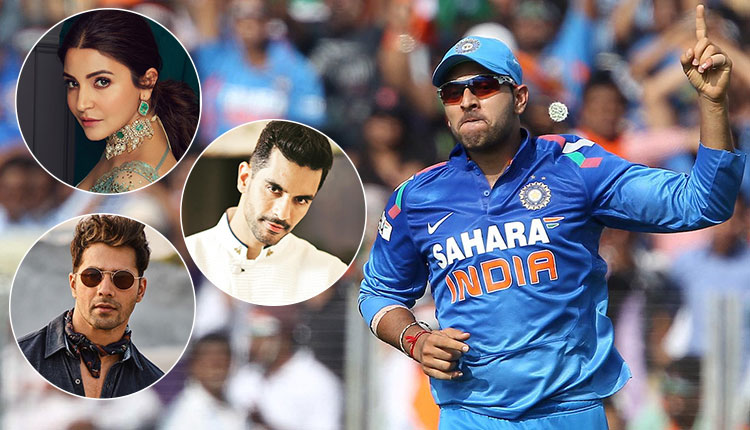 After giving 19 years of service to the Indian Cricket Team, Yuvraj Singh has decided to take retirement from international cricket. While addressing the media at a press conference, Yuvi said, "I have been playing international cricket on and off for 17 years. Now, it is time to say goodbye, to move on and walk away. It has been a roller coaster ride and a great story but it has to come to an end. This is the best time to move on."
From his fans, colleagues and Bollywood celebs, everyone is hailing the service of Yuvraj Singh towards the team and wishing him best in his life ahead. Anushka Sharma, Varun Dhawan, Anupam Kher and Angad Bedi among others took to their Twitter handle to congratulate the 37-year-old on his term as the cricketer.
Calling Yuvraj 'a warrior and inspiration to so many', Anushka wished him the best in the next inning of his life.
Thank you for the memories @YUVSTRONG12 . You've been a warrior and inspiration to so many. I wish you the best in the next inning of your life 🌟🌟🌟

— Anushka Sharma (@AnushkaSharma) June 10, 2019
Here's Varun Dhawan's tweet.
Thank u @YUVSTRONG12 for all the memories and always being a great ambassador of the game #yuvrajsinghretires pic.twitter.com/kLao4K45zM

— Varun Dhawan (@Varun_dvn) June 10, 2019
Anupam Kher's tweet.
Dearest @YUVSTRONG12!!! You have inspired millions of Indians all over the world not only as a great cricketer but also as a person whose attitude towards life has been that of a complete WINNER. People like you don't retire. We will always applaud your strength & courage.🙏😍 pic.twitter.com/Y90auVDj30

— Anupam Kher (@AnupamPKher) June 10, 2019
Angad who is very much close to Yuvraj also tweeted.
Thank you for the service you have done to Indian cricket. A true champion who carried himself with decorum at all times. You made memories on the field and off which we as Indian fans shall always cherish. It's Time.. #Yuvrajsingh #YuvrajSinghRetires #jerseyno12 pic.twitter.com/3Iu11LjegP

— ANGAD BEDI! (@Imangadbedi) June 10, 2019
Yuvraj will always be remembered for his contribution towards cricket specially for his performance in the World Cup 2011 campaign.
Also Read: Virat Kohli, Virendra Sehwag, Gautam Gambhir React To Yuvraj Singh's Retirement