Kathua Rape Verdict: 3 of main accused awarded life imprisonment, 3 cops involved given 5 years jail
The final verdict was a blow on the victim's family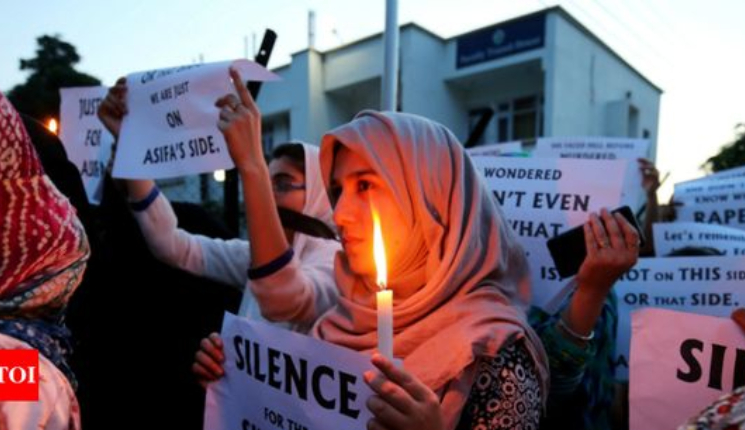 The Kathua Rape Case which took place in January last year demanded justice for the victims. While the In-camera session which took place on 3rd June revealed to us that the final verdict for the 6 convicted out of the seven accused would be pronounced today.
Now that the final verdict is out, the masses are not very satisfied. Out of the 6 convicted, only three of them have been awarded life imprisonment. The three are namely, Sanji Ram, Parvesh Kumar and Deepak Khajuria. The three have been booked under Sections 363 (kidnapping), 302 (murder), 376D (gangrape) and 120(B) criminal conspiracy of the Ranbir Penal Code.
The three cops involved in the act of destruction of evidence have been given a jail term of 5 years each, namely Surender Verma, Anand Dutta and Tilak Raj. They have been booked under RPC Section 201 (causing disappearance of evidence of the offence, or giving false information to screen offender).
But then what comes as a blow for the people demanding justice is that 3 others out of the 6 convicted haven't been punished in any form. This verdict was given in the Pathankot court. The family of the victim wishes to challenge this judgement in the Punjab and Haryana High court as well. According to India Today, the lawyers of the accused had demanded leniency in the penalty and were awarded the same. But this does not go down well as the other three of the main accused have let go and are free men now.
Also Read: Kathua Rape Case: Final Verdict To The Accused To Be Delivered Today