'Kabhi Khushi Kabhie Gham' To 'Piku'-Films To Watch On This Father's Day
'Kabhi Khushi Kabhie Gham' To 'Piku'- Check Out The List Of Bollywood Films To Watch On This Father's Day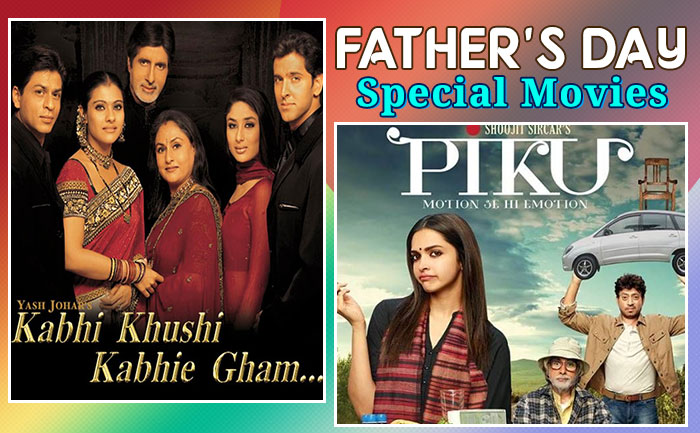 In the list of our one of the most favourite days comes the Fathers Day. Well, thankfully, this special days comes on Sunday every year, so you can spend a quality time with your father and dedicate some of the special things exclusively for him and nothing can stop him from enjoying his day. Here, we have compiled some of the beautiful Bollywood movies that you can watch with your father or suggest him to watch on fathers day.
Bollywood Movies To Watch On Fathers Day
Piku
Deepika Padukone, Irrfan Khan and Amitabh Bachchan starrer, 'Piku' is one of the most emotional and beautiful movie. A road trip to Kolkata brings Piku, an architect (Deepika) more closer to her ageing but nagging father Bhaskor Banerjee (Amitabh Bachchan), Despite their separate ideologies and desperate fights over trivial issues, she never stops adoring her father. She falls in love with Irrfan Khan and their beautiful love story makes us wanting for more.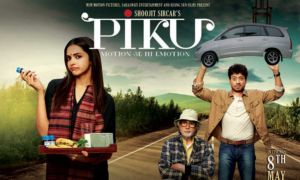 Sweety runs away from her home to Seychelles in hopes of finding her father. However, things take a turn when she finds out that her father is staying there with another woman. Some of the scenes in the movies makes us emotional. The film has been helmed by Mahesh Bhatt and it was released in the year 1996. The film starred Jugal Hansraj, Dinesh Hingoo and Mayuri Kango in the key roles.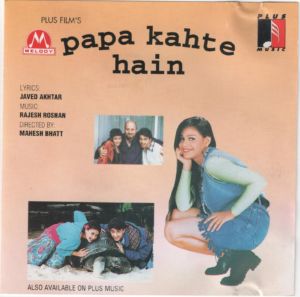 Following his expulsion from boarding school, Rohan (Rajat Barmecha) returns home to his strict and uncompromising father (Ronit Roy) and Arjun (Aayan Boradia), a 6-year-old half brother and nobody bothered to tell him about. While his father demands him to take engineering classes, Rohan just wants to be a writer. In between classes and late-night drinking bouts at the bar, Rohan begins to bond with Arjun, with whom he learns he has more in common than he initially thought.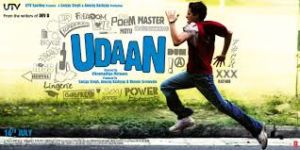 Gandhi, My father
The film is a turbulent and troubled life of Gandhi's son, Harilal, who at once tried to support his father's ideology, while simultaneously trying to create a life for himself, separate from his family name. The film showcases bitter and sweet moments of Harilals life, exploring the complex and strained relationship of father and son.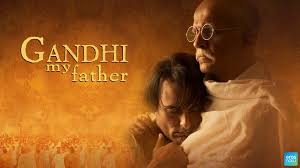 Kabhi Khusi Kabhie Ghum
The family drama is a blend of emotions and beautiful plot line. Rahul (portrayed by Shah Rukh Khan), the adoptive son of business magnate Yash Raichand (portrayed by Amitabh Bachchan), is thankful for his father for rescuing him from a life of poverty. However, Yash forbids his love of poor Anjali ( portrayed by Kajol), Rahul marries her and moves to London with new wife and sister-in-law, Pooja ( portrayed by Kareena Kapoor), breaking the heart of his mother (Jaya Bachchan). Ten years later, Rahul's younger brother (Hrithik Roshan) comes to London with the intention to complete his broken family. Several events in the movies makes us teary eyed.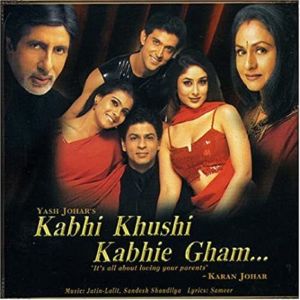 Kuch Kuch Hota Hai
'Kuch Kuch Hota Hai' is one of the most beautiful films of Bollywood. The plot of the film is set in the backdrop of a love triangle. After reading the letter her mother had written for her before she died, Anjali decides to bring together her widowed father, Rahul, with his true love who is also named Anjali. The films showcases a true love, father-daughter's relation and it has some of the amazing songs.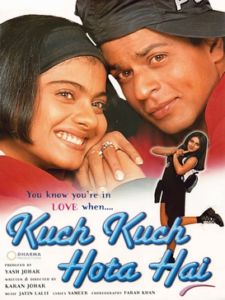 For more such interesting features, stay hooked on to The Live Mirror.
Also Read: Father's Day 2019: 10 Movies To Watch On Fathers Day With Your Dad