Bollywood movies you should watch in August 2018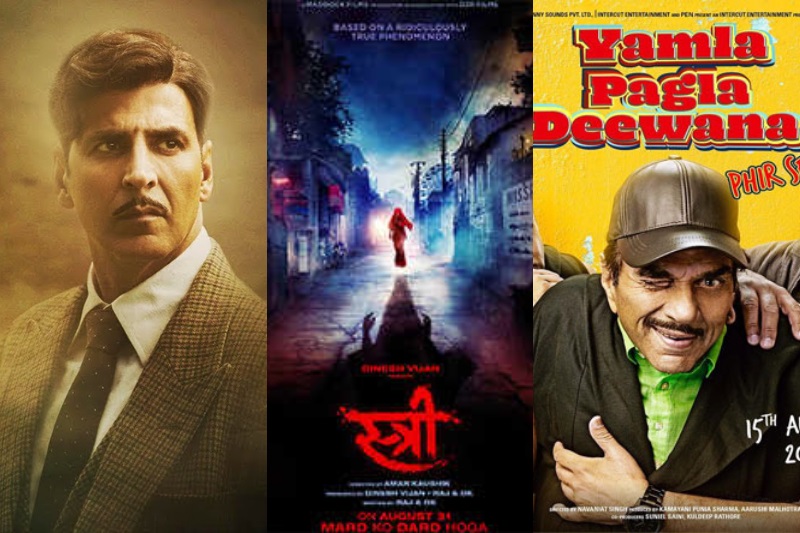 Every week of August 2018 is packed with atleast two releases. This proves that this month is going to be crucial at the box office. Films of varied genre like Fanney Khan (musical comedy), Gold (sports drama), Karwaan (slice-of-life drama) and Stree (horror comedy) will give audiences option to choose from. We thought of helping you with the list of August Bollywood releases so that you can plan your weekend accordingly.
Here are the August releases:
1. Fanney Khan: August 3
The story is about a father who is ready to go to any lengths to make his daughter live her dream of becoming a singer because in his younger days even he dreamt of becoming a singer and songwriter. In a chance meeting while job hunting, he runs into Baby Singh, India's biggest pop star. The story takes a comical turn when in the spur of the moment he decides to kidnap her.
2. Karwaan: August 3
The film depicts a journey carried out from Bangalore to Kochi by two friends while they pick up the chirpy teenager Mithila on the way.
3. Mulk: August 3
The film is a story of a family who are fighting for their lost honour after being dragged into a controversy. Taapsee essays the role of a lawyer in the film who is a Hindu and fights for the honour of a Muslim family.
Also Read: 7 upcoming Bollywood biopics to look out for !!!
4. Gold: August 15
The film traces the "golden era" of Indian hockey through the journey of Tapan Das, a young assistant manager in 1936, who dreams of playing for an independent nation.
5. Satyameva Jayate: August 15
The film is about a vigilante who decides to pull up every corrupt officer and takes responsibility of punishing those who misuse their power.
6. Happy Phirr Bhag Jayegi: August 24
The film is a sequel to 2016 hit Happy Bhag Jayegi, a comedy of errors where Sonakshi is kidnapped by a Chinese gang who mistake her for Happy.
7. Yamla Pagla Deewana Phir Se: August 31
The Deol's are back with emotions, drama, tragedy & a lot of entertainment in Yamla Pagla Deewana Phir Se which is a third installment of the Yamla Pagla Deewana franchise.
8. Stree: August 31
Stree is a first of its kind horror comedy, inspired from a true phenomenon. The film is set in a town called Chanderi, where men have started disappearing mysteriously.
Also Read: Netflix August feature: Beyond the Clouds, Ghoul and more