Bombay High Court grants interim protection for Gautam Navlakha, 2 others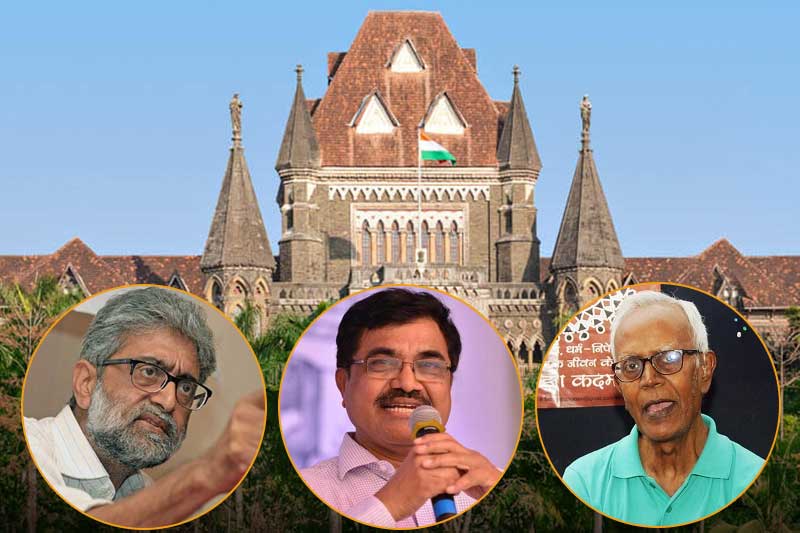 Human rights activist Gautam Navlakha, civil rights activist Anand Teltumbde and activist Stan Swamy — alleged for their Maoist links by the Pune Police — have been given interim protection from arrest till November 21 by the Bombay High Court on Thursday.
All these activists have moved to court with a petition seeking FIR, filed against them in connection with the Bhima Koregaon violence, to be quashed. It is to be known that the Supreme Court on August 29 had put five activists — Varavara Rao, Arun Ferreira, Vernon Gonsalves, Sudha Bharadwaj and Gautam Navlakha — under house arrest in connection with the Elgaar Parishad probe.
Following a trail of allegations and alleged proofs against them, the Pune Police had raided the houses of several activists and arrested five of them for the Bhima Koregaoan violence and Elgaar Parishad. Though they did arrest Gautam Navlakha that time, Anand Teltumbde and Stan Swamy had not been arrested.
On October 1, Navlakha was freed from house arrest by Delhi High Court, almost five weeks after he was arrested by the Pune police with four other activists. Hearing the case, the Supreme Court had refused to interfere in the case and asked the police to go ahead with the probe.
ALSO READ: Activists arrests: Supreme Court dismisses Romila Thapar's review petition