Boxer Patrick Day dies at 27
Patrick suffered traumatic brain injuries in fight with Charles Conwell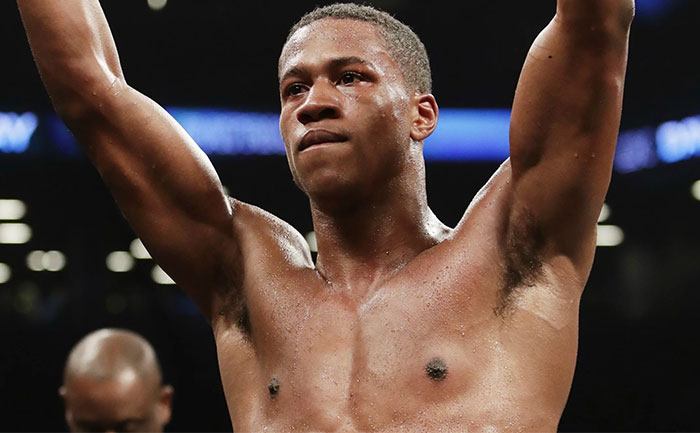 Boxer Patrick Day, who suffered a traumatic brain injury from a violent knockout on Saturday, has died. DiBella Entertainment, Day's management company, had confirmed the news. The boxer was 27.
Day had previously undergone emergency surgery following his knockout loss three day ago. He stayed down on the canvas for several minutes in the 10th and final round after receiving several punches to the head from his opponent, Charles Conwell. Medics rushed him from the arena on a stretcher and he is reported to have remained unconscious, suffering from seizures. Day remained in a critical condition post surgery.
Lou DiBella, president of DiBella Entertainment, shared the news in a statement on social media.
"Patrick Day didn't need to box. He came from a good family, he was smart, educated, had good values and had other avenues available to him to earn a living," the statement from DiBella Entertainment said. "He chose to box, knowing the inherent risks that every fighter faces when he or she walks into a boxing ring. Boxing is what Pat loved to do. It's how he inspired people and it was something that made him feel alive."
Before turning professional, Day was a highly decorated amateur, winning two national titles. He turned pro in 2013 and became a world-rated super welterweight contender, capturing the WBC Continental Americas championship in 2017 and the IBF Intercontinental championship in 2019.
His opponent for the fight, Charles Conwell, shared an open letter on his Instagram on Sunday addressing Patrick Day's death.
Patrick Day isn't the first casualty of the sport in recent years. Maxim Dadashev, Russian welterweight prospect, and Hugo Alfredo Santillan, 23-year-old Argentine lightweight, died of injuries suffered in the ring, reports CBS Sports. Light heavyweight champion, Adonis Stevenson, was placed in a medically induced coma before surviving in December 2018.

ALSO READ: Sean Duffy And Wife Rachel's 9th Child Would Need Open-Heart Surgery