Mexican boxer signs the most lucrative contract in sports history; to earn Rs 10,000 per minute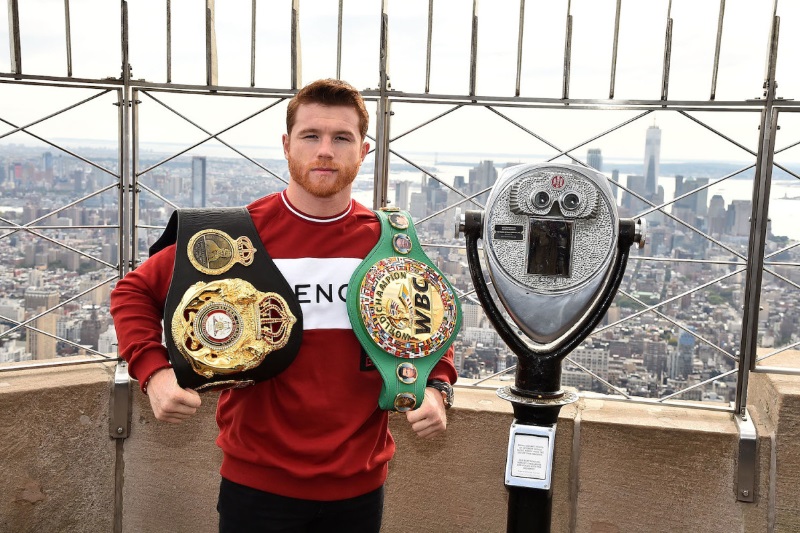 Mexican boxer Saul "Canelo" Alvarez is set to become the highest paid athlete in the world after signing the richest contract in sports' history. Alvarez has signed a lucrative deal with sports streaming service DAZN for 11 fights over the next five years.
The deal he has signed is worth $365 million (almost Rs 2700 crore) that will see him earn almost $33 million per fight, said the reports. Alvarez's deal is believed to be the richest contract surpassing the 13 years, $325 million contracts that American baseball star Giancarlo Stanton signed in 2014 when he was with the Miami Marlins.
The first of his 11 fights will be the super-middleweight bout against Rocky Fielding at New York in December. According to his promoters Golden Boy Promotions, Alvarez is set to earn almost Rs 10,000 per minute for the next five years after landing the deal.
? The richest athlete contract in sports history.

? The breakdown of @Canelo Alvarez's earnings are simply incredible. ? pic.twitter.com/j7ruH0CazU

— SPORF (@Sporf) October 17, 2018

Also Read: Danish Kaneria admits role in match-fixing, says 'Can't live a life with lies' 
Golden Boy Promotions is run by former world champion Oscar De La Hoya, who brokered the deal with DAZN, an online streaming service launched only in September.
"Canelo is the highest-paid athlete in the world. He's extremely happy," De La Hoya was quoted as saying by ESPN.
Only Lionel Messi and Neymar, who according to DNA has a contract of $350 million of five and four years respectively, come near Alvarez in the world's highest-paid athlete rankings.
Image Source: Maxim