Hyderabad: Posing For TikTok Video Goes Wrong, Man Drowned In Lake
Hyderabad: Man drowns in lake during a TikTok video shoot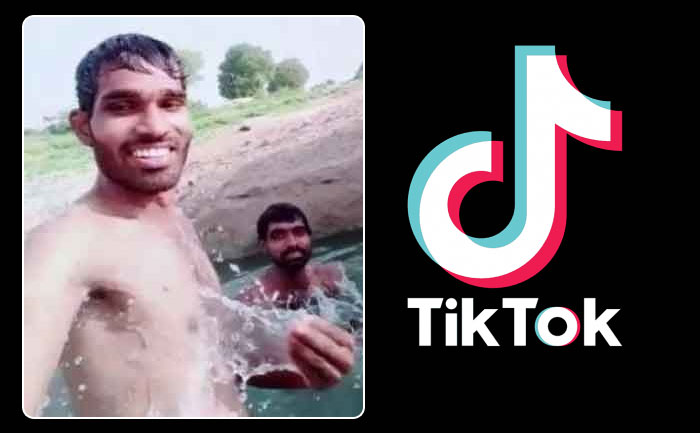 The craze and popularity of video sharing platform TikTok has been extensively increased in India. In order to get more views, likes and followers, TikTok users are ready to cross all the limits. The craze of TikTok has claimed yet another life in Hyderabad as a youth drowned while shooting for TikTok video in a lake. The incident is reported to have taken place in Dulapally lake in Medchal district on Wednesday evening.
The deceased has been identified as Narasimha, who had got down into the water to pose for TikTok. He along with his friend, Prashanth, danced together in the water to the tune of film songs. Later Narasimha alone posed for the video while his friend was shooting it on the mobile phone from a distance.
Watch the video below:
According to reports, Narasimha's foot accidentally slipped where the water was deep and drowned as he did not know how to swim. Though his friend raised an alarm for help. However, there was no one who could come to rescue.
The video of these two friends splashing water and dancing has gone viral on the internet. The video was filmed minutes before the accident.
The police recovered the body on Thursday.
Also Read: Mr Faisu Aka Faisal Shaikh's TikTok Account BLOCKED For THIS Reason?