Brad Pitt Admits He Joined Alcoholics Anonymous To Tackle His Drinking Problem After Split From Angelina Jolie
Brad Pitt turned to Alcoholics Anonymous to tackle his drinking problem after split from wife Angelina Jolie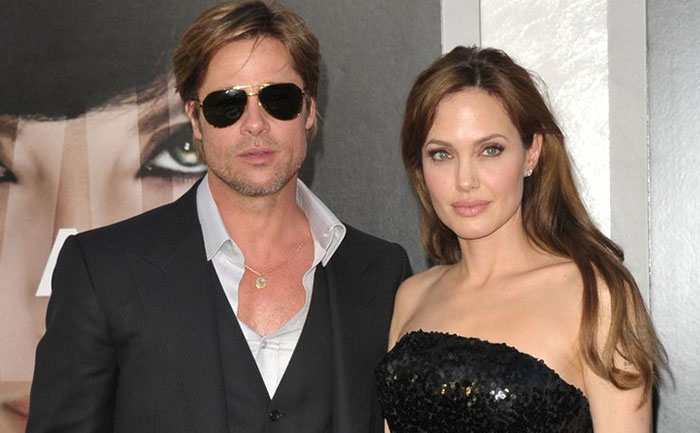 Once Upon A Time In Hollywood actor Brad Pitt has opened up about his drinking problem admitting that he turned to Alcoholics Anonymous to deal with it. Brad Pitt and Angelina Jolie split up in September 2016, just two years after finally getting married. The two went through a bitter divorce.
He was even accused of getting into a fight with Angelina and hitting their son Maddox on their private plane while drunk.The actor went under investigation for child abuse by both the FBI and the Los Angeles Department of Child and Family Services after the incident. However, he was eventually cleared.
Brad Pitt would then join the Alcoholics Anonymous to deal with his drinking. He shared with the New York Times : "I had taken things as far as I could take it, so I removed my drinking privileges. You had all these men sitting around being open and honest in a way I have never heard. It was this safe space where there was little judgment, and therefore little judgment of yourself. It was actually really freeing just to expose the ugly sides of yourself. There's great value in that."
Brad has not shied away from admitting his dependency on alcohol and cannabis. He told GQ in 2017: "I can't remember a day since I got out of college when I wasn't boozing or had a spliff, or something. And you realize that a lot of it is, um – cigarettes, you know, pacifiers. And I'm running from feelings. I'm really, really happy to be done with all of that."
Brad was previously married to Jennifer Aniston from 2000 until 2005.
ALSO READ: Brad Pitt's Mom WARNS Actor To 'Not Mess' With Jennifer Aniston