Brad Pitt would not date any celebrity again, here is why?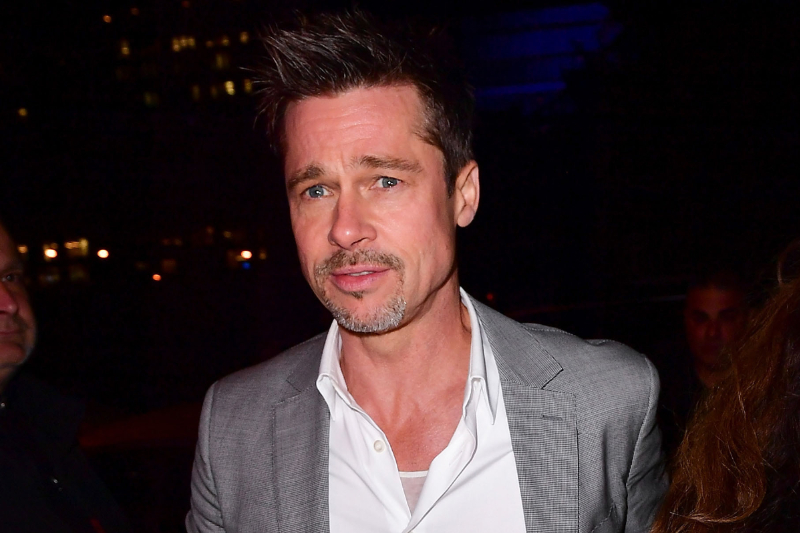 The break up of Hollywood actors Brad Pitt and Angelina Jolie in 2016 left millions of people shocked around the world. As Brad Pitt's earlier marriages with Angelina Jolie and Jennifer Aniston did not last long, so he has decided that he would not date another celebrity in future.
"I can't see Brad dating someone super famous again, I can definitely see him dating someone with a lower profile," said a close friend of Pitt.
According to the sources, Brad Pitt does not want his relationship to make public. He wants to keep his personal life private after having had several very public relationship in the past.
According to other sources, Pitt — who is currently filming director Quentin Tarantino's Once Upon a Time in Hollywood, has been 'hanging out' with a few women over the past several months.
According to a friend, "Pitt is focused on his children, his work and wanting to have some sense of normalcy. He's dating casually but, for the foreseeable future, everything is about the kids."
But, the end of Brangelina has not reached its finality till now because they have the custody battle of their six children — Maddox, 17, Pax, 14, Zahara, 13, Shiloh, 12 and twins Vivienne and Knox, 10, still pending.
While Angelina wants primary custody of their six kids, Brad wants a joint custody. The Tomb Raider actress, Angelina accused Brad of not paying meaning child support while Brad hit back at his estranged wife and stated how he has paid more than $9 million, which includes assisting Angelina in buying a house for their family.
On the other hand, Brad does not plan to have any more children.
Also read: British singer Dua Lipa wears saree, visits Ganesh temple during holidays in India