Sabarimala row: Amit Shah expresses wish to offer prayers at shrine in November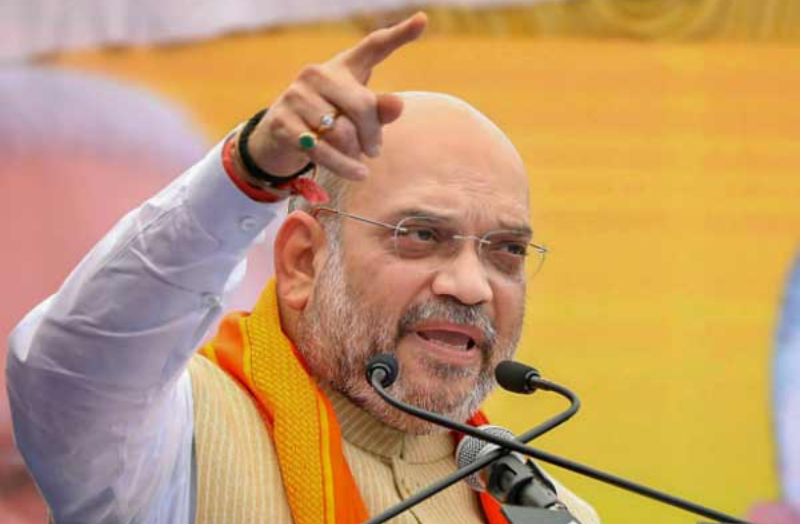 After accusing the Left Democratic Front-led Pinarayi Vijayan government for not caring about the sentiments of the Hindu community in the state, Bharatiya Janata Party chief Amit Shah expressed his wish to offer prayers at the hill shrine in Sabarimala. He is likely to visit the temple during the annual pilgrim season starting on November 17, a party leader said on Monday.
Confirming the report, a senior party leader said, as reported in the Indian Express, "The BJP president has expressed a desire to visit the Sabarimala temple. But no decision has been taken so far."
The decision of the saffron front supremo comes a day after he criticised Vijayan government for forcibly trying to implement the Supreme Court's September 28 verdict. In that decision, the apex court had observed that women of all ages would be allowed to enter the shine. However, as per the old customs, women between 10-50 years of age are not allowed to enter the shrine.
Uproar was created over the issue and women were finally not able to enter the temple premises due to the agitation of the protesters. Though, the Kerala government extended full support for the women devotees, not even a single woman was able to enter the shrine.
Making controversial comment, Shah in his speech on Sunday extended his full support to the protesters and gave suggestions that Supreme Court should think of people's sentiments before making any crucial judgement.
Reacting on Shah's comments, Vijayan questioned his intentions and stated, "Who are you trying to threaten, the Supreme Court? Your intention behind threatening Supreme Court was evident. The Supreme Court is going to hear the Babri Masjid case. You want the Supreme Court to pronounce its verdict according to your direction," adding, "Are these the words that should come from the chief of the country's ruling party? Can a leader of the ruling party adopt such an undemocratic stand?"
ALSO READ: Sabarimala row: Pinarayi Vijayan reminds Amit Shah of constitution, law of land