Is Brad Pitt dating jewellery designer Sat Hari Khalsa? Deets Here
Is Brad Pitt actually in a relationship with jewellery designer and holistic healer Sat Hari Khalsa?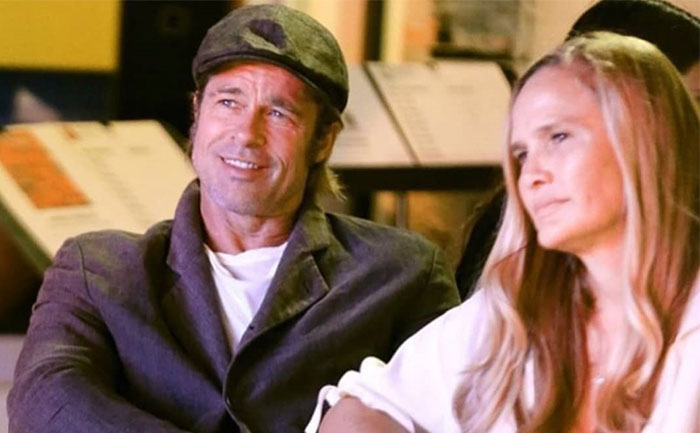 Hollywood superstar Brad Pitt has been in news ever since his separation from Angelina Jolie. The handsome hunk has since then not dated anyone. But rumours abound that the Ad Astra star is finally moving on. Yes, the superstar has apparently found love in a jewellery designer and holistic healer. As per latest rumours Brad Pitt is dating Sat Hari Khalsa.
This is not the first time Khalsa and Pitt have been linked together. They were spotted together at the Silverlake Conservatory of Music Gala in October 2018, at an annual benefit thrown by the Red Hot Chili Peppers. They spent the evening sitting side by side, laughing and talking intimately.
As reported by a source to Us Weekly, Brad and Khalsa are dating but it's not too serious at this time. Brad's not in that [serious] mind-set. Sat is very special to him and someone he enjoys spending time with."
Sources further added, "Pitt is into Khalsa's strength. She's very strong and has a beautiful mind. That's what he's attracted to. He also loves that she isn't an actress, apparently. At this stage of his life, he's only interested in women who aren't any part of the industry."
Us has claimed in its new report that Khalsa was travelling with Pitt as he attends Ad Astra premieres globally.
Shortly after E-News claimed that the story about Pitt and Khalsa being a couple is entirely false. But a source revealed to them that, "Khalsa is providing him with some guidance and has been a welcome breath of fresh air and spirituality in his life. He feels like he has a lot to learn to better himself."
There is no confirmation on Brad Pitt dating Khalsa till date.
Also Read: Brad Pitt reveals who is his favourite Kardashian sister