Did WWE Reveal Mystery Character For Bray Wyatt's Return?
WWE News: New vignette on RAW teases Americna Wrestler Bray Wyatt's return?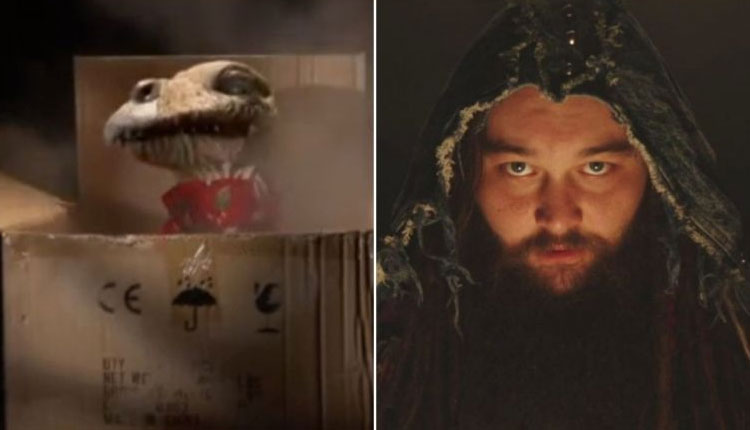 There were reports of American professional wrestler Bray Wyat's coming back to WWE doing the rounds on social media, now WWE has uploaded a video on YouTube giving hints that he will make his come back soon. Looking at the video, it seems like World Wrestling Entertainment has planned some drastic character for Bray Wyatt's return.
Talking about Bray Wyatt's last match, he was featured alongside his then-partner Triple Threat Match for the Raw Tag-Team Championships against then-champions Dolph Ziggler and Drew McIntyre and The B Team. Post-Wrestlemania 35 night, WWW posted a video featuring a box with a smoky sinister black background and weird hand puppet thing that looks live dinosaur.
Uploading video on YouTube they have written a caption which reads. "What is this unusual creature, and why is it laughing?"
Watch the video below:

As seen above, WWE began airing new vignettes on this week's post-WrestleMania 35 RAW for a new character. It looks like they used some sort of laughing buzzard character in the promo. After watching the promo, people are speculating that Bray Wyatt is making his comeback but it has not yet confirmed.
It was reported over WrestleMania 35 weekend that WWE was scheduled to start airing vignettes soon for Wyatt's upcoming return. It was also noted that there will be big changes to Wyatt's character when he does return, changes that have been in the works for a while.
Also Read: Wrestlemania 35 Results 2019: Becky Lynch, Kofi Kingston Win Titles, Brock Lesnar Loses