Breaking News: Former IBN7 editor and AAP leader Ashutosh resigns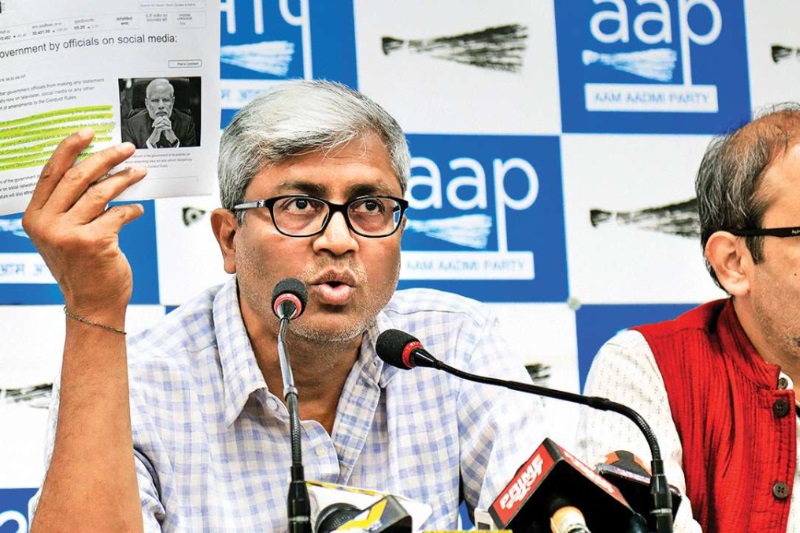 Aam Aadmi Party leader and former journalist Ashutosh have resigned from the party for personal reasons. He took to Twitter to announce about his decision and thanked the party and its volunteers for all the support he has received through his stint in the party. "Every journey has an end. My association with AAP which was beautiful/revolutionary has also an end. I have resigned from the PARTY/requested PAC to accept the same. It is purely from a very very personal reason. Thanks to party/all of them who supported me throughout. Thanks."
Every journey has an end. My association with AAP which was beautiful/revolutionary has also an end.I have resigned from the PARTY/requested PAC to accept the same. It is purely from a very very personal reason.Thanks to party/all of them who supported me Throughout.Thanks.

— ashutosh (@ashutosh83B) August 15, 2018
Relations between AAP and Ashutosh had considerably strained in the recent months after the party decided not to nominate him to Rajya Sabha. After that he distanced himself from the party saying he was working on his next book.
Ashutosh was the Managing Editor of IBN7 before he joined the Aam Aadmi Party in 2014. Accused of being opportunistic given the support the newly formed party was receiving, Ashutosh had said: "If history has given us an opportunity, then we should take that opportunity and why should we not take this opportunity… I have been in journalism for 23 years and have had good relations with stalwarts in different parties. I could have done that long time back."
Ashutosh had unsuccessfully contested the 2014 Lok Sabha elections from Delhi's Chandni Chowk constituency.
Also Read: 2019 Lok Sabha elections: AAP will contest polls alone in all seats, says Arvind Kejriwal