2019 Lok Sabha elections: AAP will contest polls alone in all seats, says Arvind Kejriwal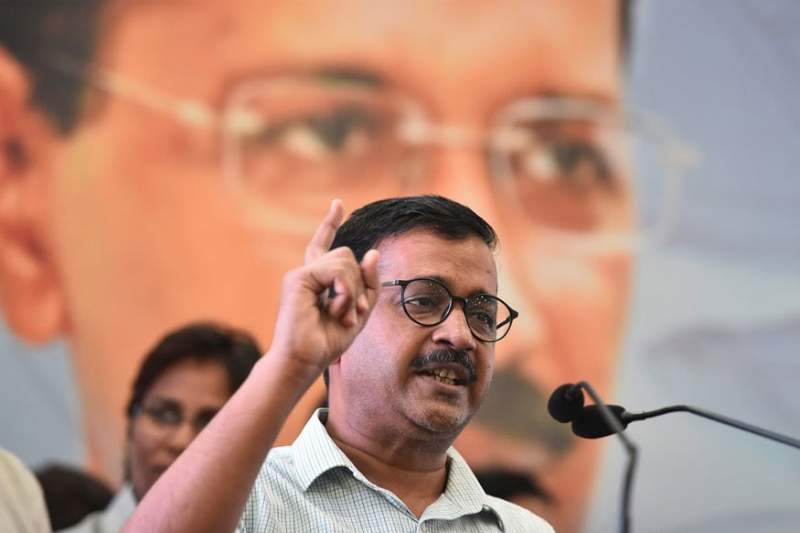 The suspicion over which side Aam Aadmi party would lean in the upcoming 2019 Lok Sabha elections is almost clear now. Delhi Chief Minister and Aam Aadmi Party convener had stated that they would not support the United Alliance opposing Bharatiya Janata Party in the General polls of 2019. According to him the parties joining hands have no role in the nation's development.
Addressing a press conference in Rohtak on Thursday, Kejriwal said, "The AAP will not be a part of any alliance in 2019." In the press briefing he also stated that AAP will contest in the Haryana Legislative Assembly polls and the General elections from all seats. It is to be remembered that AAP did not contest the previous Assembly elections of Haryana, though there were rumours about it.
He took the opportunity to attack Prime Minister Narendra Modi and said that Central government is creating hurdles in the development works of the Delhi. With this the Delhi CM made it clear that his party would not align with BJP either in the upcoming polls.
Boasting his government's works, Kejriwal said, "We have done revolutionary work in the education and health sectors in Delhi." Questioning the efforts of Manohar Lal Khattar government to develop Hayrana, Kejriwal said that his government has brought revolutionary changes in the power, water, health and education sectors without full statehood. He also sought a compensation of Rs 1 crore for the family of a soldier from Haryana's Ambala district who sacrificed his life for the nation fighting with terrorists in Jammu and Kashmir's Gurez sector on Tuesday.