'Breath Of The Wild' Weapons: Is it possible to repair broken Or weakened items?
'Zelda: Breath of the Wild' weapon repair: How to restore weakened items or get unbreakable weapons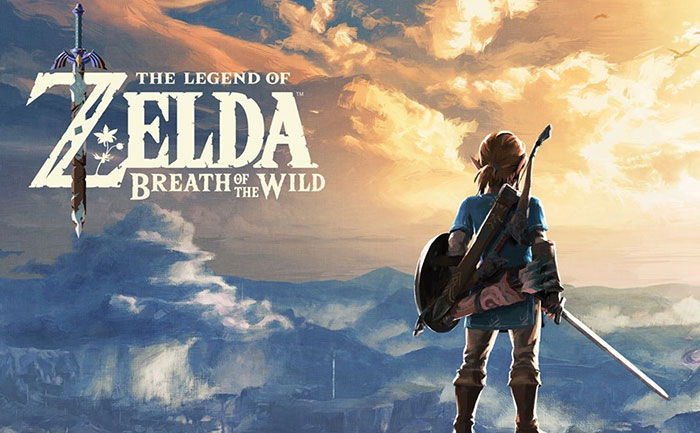 Breath of the Wild Weapon Repair:  We all know nothing meant to last forever and the items in Legends of Zelda: Breath of the Wild is no different. Weapons and shields break down as time pass in the new Nintendo Game, and there are players might be wondering whether it's possible to repair your weapon in Zelda: Breath of the Wild.
After an extensive research, we have created a guide explaining is it possible or not to repair your weapons in Zelda: Breath of the Wild and re-use them for bosses and for the big boss later on. Without any further ado, lets take a look at how weapon repair works in Zelda: Breath of the Wild.
You must have heard or read that players can't repair their weapons in Breath of the Wild. However, we have discovered some ways making it possible. As far as Master Sword is concerned, it does not break. Yes, it just needs to recharge frequently.
Zelda: Breath of the Wild weapon repair: Octoroks are the key
In Legend of Zelda: Breath of the Wild, there is no way to repair weapons and other items. Fortunately, there is one surprising way where you can get your old weapons back and use them again. The answer lies within Octoroks  — those balloon-looking enemies you may encounter in bodies of water throughout the game.
As per the GameFAQ's forum a user sting_art, Octoroks can suck up your items in battle. Once you defeat them, you will get your weapons back shiny and new. Notably, we have not been able to confirm by our self as of now. But several other commenters claimed to have used and said that the trick really works. Apparently, it also removes rust from weapons.
If you want to repair your weapons but can't find any Octoroks, try looking near Oren Bridge on the way to Zora's Domain.
In Zelda: Breath of the Wild, there are two weapons, however, that can break and weaken and be repaired and they are tied to the Zoras. Before you read further, you should know that the following article contains some spoilers. If you do not want to know its story, stop reading and turn back right now.
When you visit the Zora Domain to take back the Divine Beast Vah Ruta, then you will learn a lot about Mipha, the Zora champion from 100 years ago. Once you have taken back the Divine Beast and saved the Zora nation, you will be given a gift with the weapon Mipha used back in the dayo.
The Lightscale Trident is a two-handed spear giving Link exceptional range in close combat. However, this weapon can degrade and break if you use it excessively. Fortunately, there is a blacksmith in the Zora Domain that can help you repair your broken Trident.
After talking with other Zora NPC's, you will get an idea that the Lightscale Trident is the Champion's weapon, but there's actually another trident that is used for ceremonies. Notably, the Ceremonial Trident is nothing but a weaker version of the Lightscale Trident but acts in the same way. The Zora blacksmith can also repair that weapon if it happens to break.
When you meet the blacksmith, he will tell you that he needs a lot of Flint to repair the tridents. So when you find Flint during your journey, be sure to hoard some for when you want to repair your Lightscale Trident.
Although you will find many powerful weapons, the Lightscale Trident's ability to be repaired makes it invaluable to your journey. And before you ask if other weapons used by the past Champions can be repaired, not it is not.
What's you views on weapons not being repaired in Breath of the Wild? Do let us know in the comment section down below.