Rohit and Dhawan, two key batsmen for India at the Asia Cup – Brett Lee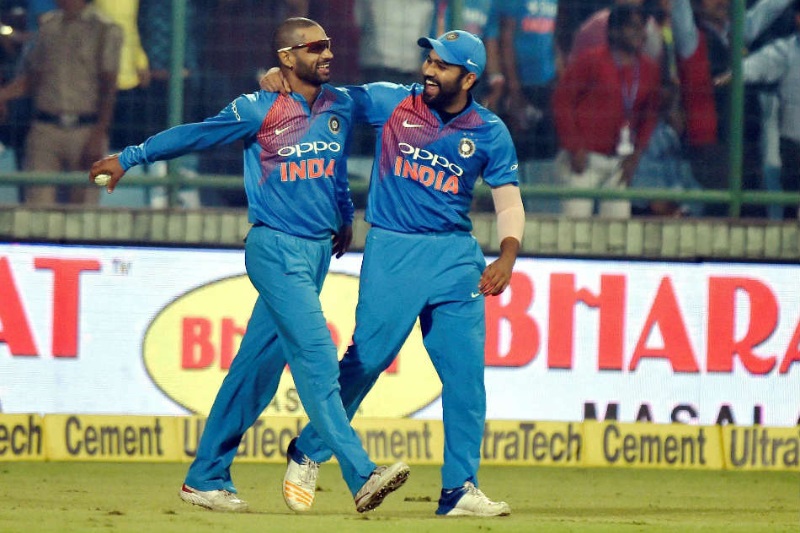 Australian fast bowler Brett Lee feels stand-in skipper and Vice-captain Rohit Sharma and Shikhar Dhawan will be central to India's chances at the 2018 Asia Cup in the absence of Virat Kohli.
Kohli was rested by the Indian selectors for the Asia Cup slated to be held at Abu Dhabi and in his place Rohit has been made the captain, while Dhawan will work as his deputy.
"Two key batsmen for India in the Asia Cup – Shikhar Dhawan and secondly Rohit Sharma. I believe Rohit will get the best out of himself and also the team because he has been given that extra bit of responsibility to lead the Indian side," said Lee in a chat with Star Sports quoted PTI.
"With Virat Kohli not playing, Rohit and Dhawan will be the two key men with the bat for India," he added.
Also Read: Asia Cup 2018: Harbhajan Singh questions selectors on Mayank Agarwal's exclusion
He also expects both the batsmen to fire in all cylinders in the tournament and with the added responsibility on their shoulders, both Rohit and Dhawan will deliver especially with the slow wickets suiting their batting style.
"The great Virat Kohli is being rested for the tournament, so that allows Shikhar and Rohit to be pushed up. There is a lot of talk about how Rohit can't face left arm fast bowlers – with the swing and the ball going across him," said the Aussie speedster.
"But I don't necessarily agree with that but what I can say is that in the UAE it will be a different style he will have to face. Yes, they will bring on the left-arm fast bowlers to target Rohit but I believe on the lower and slower wickets in UAE, Rohit will dominate. I believe the wicket will help him out."
The 41-year-old also spoke on Dhawan's batting saying that little technical adjustments will help him fare better in alien conditions.
"Dhawan has come in form during his bout in England but will have to adjust a few things in his techniques to ensure he will be playing on the surfaces that will be conducive to him," he said.
"He has played on grounds all around India that are low and slow in recent years, and the tracks in UAE will suit him, allowing him to play through the line of the ball."