Marcelo hopes to finish playing career in Real Madrid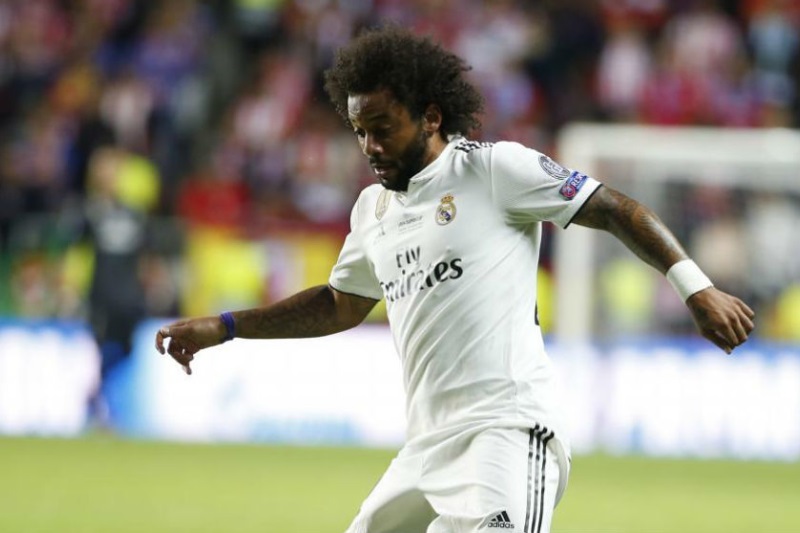 Brazilian footballer Marcelo quashed any rumours that he wanted to follow former teammate and friend Cristiano Ronaldo to Juventus, by expressing his wish to end his footballing career at Real Madrid.
The 30-year-old, who was instrumental to the Spanish Giant's record three consecutive Champions League crowns, was throughout the summer rumoured to be making a move to Serie A champions Juventus. He was expected to follow his close friend Ronaldo, who departed the Santiago Bernabeu for an Italian record fee.
But, recently in an interview with Real Madrid TV, the veteran left-back said that he wanted to finish his career in Madrid playing for Real, reported Xinhua news agency.
Also Read: Luke Shaw credits United gaffer Jose Mourinho for England recall
I'm very happy at Real Madrid, it's my home and I've got many years left on my contract. I'm very happy here. There are always rumors and it's tough for me to have to continually show I want to be here and can play here.
"I want to be at Madrid for many years. I'm very calm about it all and I want to continue at Real Madrid. I'm as hungry as when I was 18 years old. I'll be here until the end," he added.
While Ronaldo's departure has left a big void at Madrid, Los Blancos has still managed to win to all of their three matches in the 2018-19 season.
"I feel great. I'm eager to keep improving in every match and every training session. We're going down a very positive path. It's the early stages, just the very beginning of the season, but we're feeling fantastic," said Marcelo.
He was full of praise for new coach Julen Lopetegui, who replaced former manager Zinedine Zidane at the helm. "The coach has come in to help us. We're looking good both, with and without the ball."