BTS Army trend hashtag #ThisIsBTS to support the band after receiving no grammy nominations
BTS ARMY were disappointed after the k-pop group did not receive any Grammy nominations.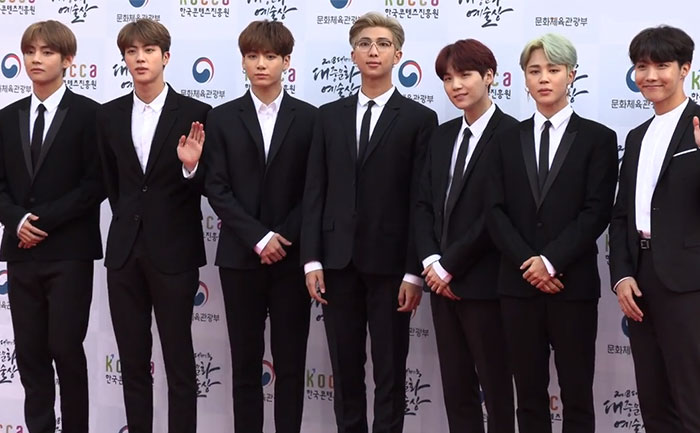 The 62nd Grammy nominations were declared last night and the K-Pop band BTS did not bag any nominations which made the BTS Army quite disappointed and furious. It is known that The Recording Academy did not give BTS their due importance at the 62nd Grammys.
BTS' recent album, titled Map of the Soul: Persona, released in April, became their third to reach No. 1 in the country in less than a year. BTS is the first K-Pop group to stay on the Billboard 200 for a whole year.
Another record for @BTS_twt and #ARMY: BTS have the first K-pop album to spend one year on the Billboard 200 https://t.co/WbPH81BWAm

— billboard (@billboard) November 7, 2019
To support the BTS, the BTS fans (called ARMY) trended the hashtag #ThisIsBTS worldwide and also the ARMY  immediately joined together to stream BTS' entire collection of albums in a bid to get them to chart. The BTS' albums have re-entered the US iTunes top albums chart within hours.
Here's how the ARMY reacted:
#ThisIsBTS — a group who had nothing from the start but gradually became everyone's everything ? @BTS_twt pic.twitter.com/oEEyzY83ou

— 엘리자 (@mxsinx) November 21, 2019
Life is tough, and things don't always work out well, but we should be brave and go on with our lives-yoongi #ThisIsBTS pic.twitter.com/uXxtU5nFzI

— ᵗᶦᵛ ❄️? (@taejin_cypher) November 21, 2019
American artists forget that 80% of the world's civilization doesn't speak English and yet it buys their music .. What would happen if this civilization turned to other countries and boycotted them .. Open your mind and break the Walls #ThisIsBTS @BTS_twt #GRAMMYs

— ilna (@IlnaSB) November 20, 2019
It's not about being greedy here. This is about wanting to give these hard working men what they deserve. With or without, we stand by them always? #ThisIsBTS #GRAMMYs pic.twitter.com/UXeTfzkESH

— Ilse ˎˊ- (@DominoCookiezz) November 20, 2019
#ThisIsBTS@BTS_twt
It doesn't matter if you don't get nominated, for me you are still number one pic.twitter.com/AZmOL6tSPP

— Rj (@Rj12620304) November 21, 2019
Not only the BTS ARMY but, Halsey who had collaborated with K-Pop band on Boy with Luv this year, took to her Twitter handle and joined the ARMY to express the similar anger for the BTS' snub at Grammy's nominations. She wrote, "Deleting and ignoring all negativity. BTS deserved many nominations." BTS received their first-ever Grammy nod last year when they were nominated for Best Recording Package.
On the other note, BTS' travel show Bon Voyage Season 4 was released on Tuesday, November 19
ALSO READ: GRAMMYS 2020: BTS Gets No Nominations And Halsey Joins Them Upset Over Snub