BTS drives Fans in Hyderabad Crazy and Enchanted
They love the, message behind the songs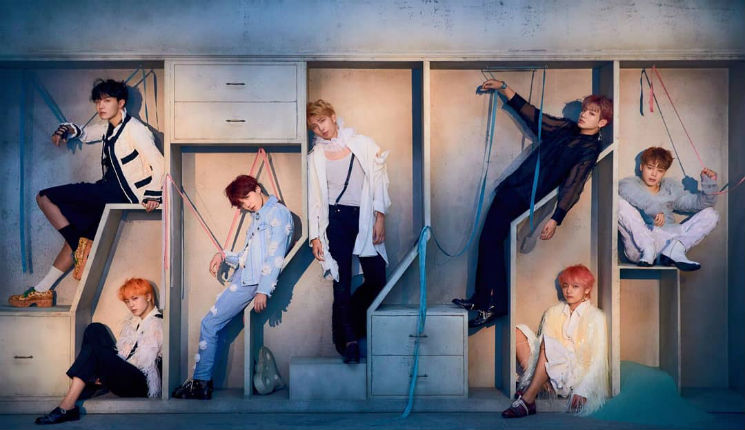 The k-Pop boyband went on to become really famous after their forming in 2013. While they have fans worldwide, Indian fans are nowhere in the lagging. The Indian fans have been making fantasies, learning Korean and keeping up with every release of theirs.
The frenzy is very much kicking in all the metro cities but is no less in Hyderabad. The Hyderabadi youth has taken a liking for this boyband. Pooja, a 20-year old says "I think Army not only love BTS but each other as well. The friends, the relationships we've made through BTS have exposed so many of us to different perspectives, cultures, languages and it made us realize that beneath it all, we're all alike."
Juveria, a 22-year-old Hyderabadi student, says "What makes BTS unique is that their music is authentic and the message in their music comes from their own struggles. She also adds "They speak about self-love, the drawbacks of education system and oppression by the government and they do it so beautifully. They're using their music as a tool to talk about things that matter. The dynamic within the group sets them apart from regular boybands. I've never seen seven people who genuinely love and care for each other as they do."
The fans are definitely loving the singers who go by the same nickname 'The cute one'. We come to know about such a frenzy in Hyderabad for the first time from an article by The Hans India.
Last November, the BTS documentary movie 'Burn the Stage' was screened in India. Indian Fans signed petitions for it to be released in India. Owing to the huge demand INOX movies screened the movie in 89 multiplexes across 45 cities in 17 states for a single entire day. In Hyderabad, initially INOX screened 5 shows in two theatres but because of the increasing demand, the number of shows was then pulled to 14 shows. The similar thing happened BTS concert film 'Love Yourself in Seoul' and was screened in February this.
Also Read: BTS Thanks All Fans For Braving Rains In Chicago Through Twitter